Being in Africa's concrete market for years, Camelway provides many concrete batching plant to companies and projects in Africa. Recently new hzs50 concrete batching plant supplied to a customer in Ghana that produce high quality concrete.
The customer plans to build an engineering concrete plant to provide concrete for local construction projects. The batching plant ought to be moved easily from one construction site to another. In addition, the concrete batching plant had to be with the features such as high quality, good agitation performance and durable.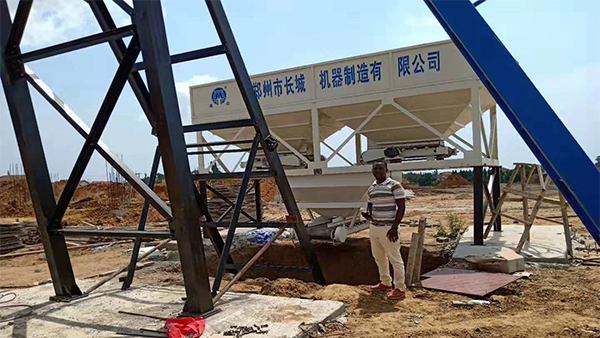 He compared several companies, finally chose us --- Camelway. Cause we're not only the manufacturer, but concrete production solution provider. We focuses on helping customers achieve sustainanle profit. Due to we're the manufacturer of concrete plant, we have more reasonable price than other competitors. So the customer spend less money but earn more profit.
Hzs50 concrete batching plant designs with modular design. This batching plant is more convenient to install and move. In addition, this concrete plant is a fully automated device with high quality of concrete production and with a affordable cost; the hzs50 concrete batching plant keeps the maintenance cost of concrete plant low.