The concrete blocks or concrete bricks are building materials which are utilized to make walls, pavements or other masonry structures. Compared with traditional clay bricks, concrete blocks do not have to be fired. At the same time, it has the characteristics such as simple to make, higher strength, good resistance and so on. It is one principle substitute for clay bricks.
As the core supplier of concrete block equipment factories, Camelway provides thousands of sets of mixers, concrete batching plants and batching equipment to concrete block making plants. We gain manufacturers and end clients' highly recognition.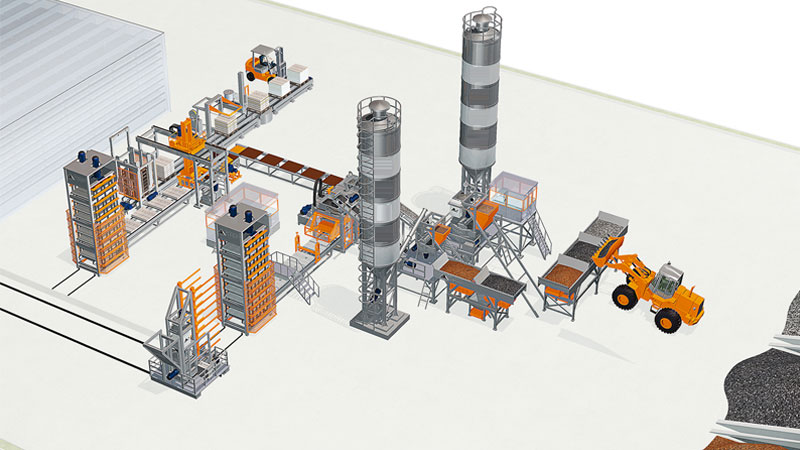 For different scale block production lines, Camelway provides different models of equipment. For small and medium-sized block production lines, we provide the simple hopper type concrete plant, reducing footprint and cost requirements. On the contrary, for large brick or aerated concrete production lines, our fully automatic concrete batching plant meets all concrete production requirements.