Aggregate is a widely used building material in modern engineering. In general, the aggregate is divided into coarse aggregates and fine aggregates. The fine aggregates with a particle size below 5mm is also called sand whereas the particle size above 5mm is called coarse aggregate, which is known as a stone.
Camelway has years of experience in producing sand and gravel aggregate equipment. At the same time, our crushing plants provide high-quality sand and gravel aggregates for many projects.
Camelway provides tailor-made crushing and screening production lines to meet the high-quality sand making production requirements. The equipment has been tested, after tested it, we got the detailed data which it can handle all kinds of stone materials, including limestone, river pebble, granite, basalt, shale, bluestone, quartz, etc. In the meanwhile, it achieves continuously production under harsh conditions, helping your project to achieve profit. Camelway provides stationary and mobile crushing and screening line.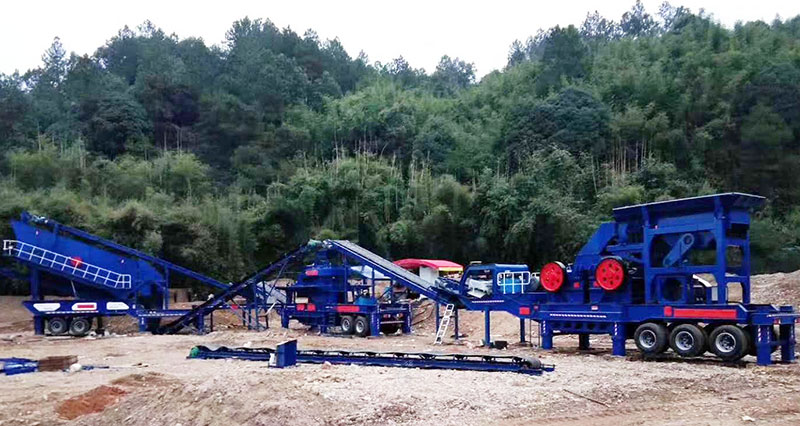 Crushing equipment
JAW CRUSHER: Three types of jaw crushers.Maximum feed size is 1500 mm; it handles maximum 1,500 tons of stone per hour, which is ideal for primary crushing.
IMPACT CRUSHER: Two series PF and PFW Impact Crusher, feed size can be up to 750 mm; it can process up to 800 tons of stone per hour.
CONE CRUSHER: Three types of cone crushers, including spring cone crusher, single cylinder cone crusher and multi-cylinder cone crusher. They are suitable for crushing ore and high hardness stone.
VERTICAL SHAFT IMPACT CRUSHER: single-motor impact crusher manufactured by the German technology. It is more energy-efficient and more efficient. In addition, it is widely used in machine-made sand production.