Recently, the city of Hebi and Xinxiang in Henan Province, suffered a heavy rainstorm and natural disaster. Originally, it was just an ordinary rain, but it rained for several days and become heavy and heavy,formed to flood. Most of the cars were flooded and many people were trapped. All parts of the country extended a helping hand to rescue. Major enterprises and friends from all over the country donated money and raised materials, which showed us the unity and love of the Chinesepeople.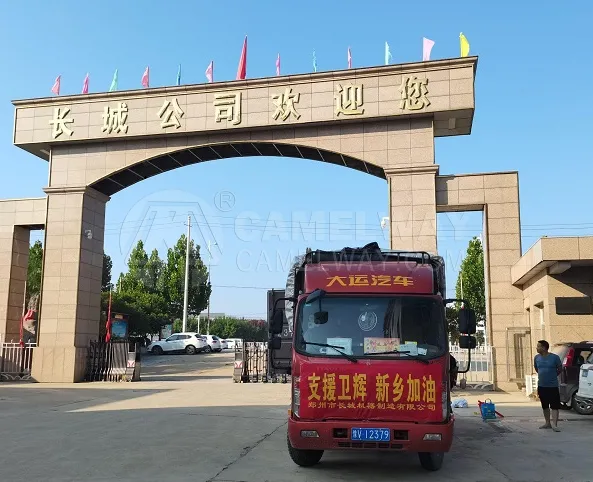 Ten men banded together in love can do what ten thousand separately would fail in.
The Camelway Machinery raised relief materials and rushed to the disaster area at the first time to show its concern and love for the affected people with practical actions, which is a new trend of the times advocated by the society, carries forward the fine tradition of unity and selfless dedication, transmits positive energy, and interprets the due sense of social mission and responsibility of the enterprise.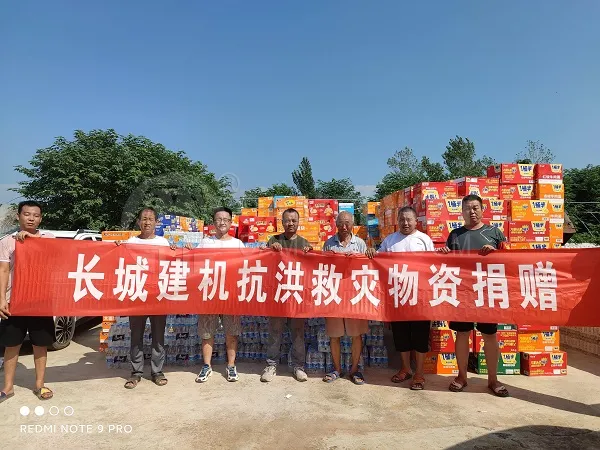 The healthy and sound development of a society needs the loving hands of countless enterprises. Public welfare undertakings represent the spirit and corporate culture of a company. The Camelway Machinery unite with the people in the disaster areas to overcome difficulties and make the society more warm.