Concrete Batching Plants for Sale in Guyana
In Guyana and other countries in South America, there are more and more demand for concrete, high concrete prices due to lack of concrete batching plant. Now that some people are aware of this business opportunity, they are plan to invest a concrete batching plant.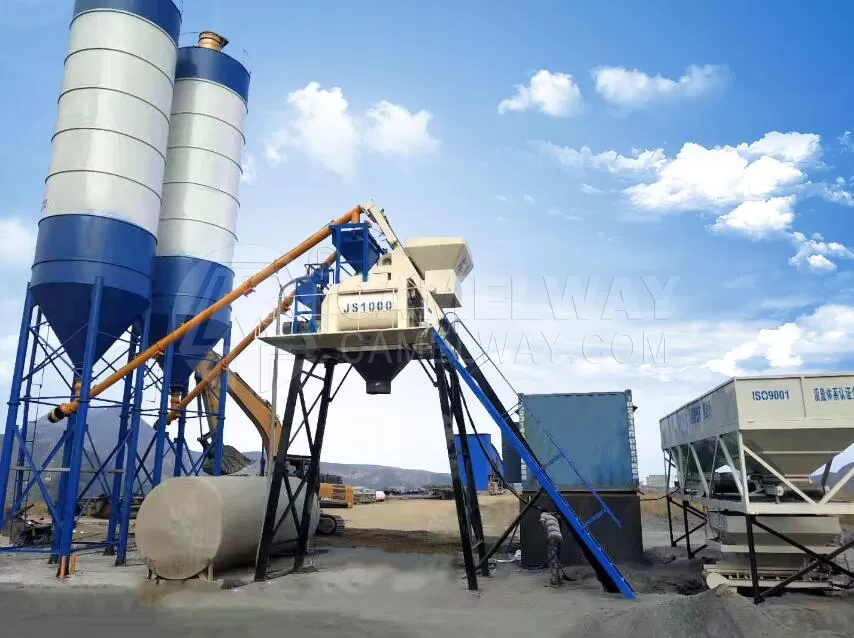 Camelway, founded in 1983, is engaged in the manufacture of concrete batching plants and mixers. we have been providing Concrete Batching Plant and Concrete Production solutions to the concrete industry across the world for over 30 years. We've helped companies across the South America to design, manufacture and build new concrete batching plant, including Readymix Plant and Precast Plant. We also manufacture dry mix concrete plant, which is very popular in South America. Camelway's Concrete Batching Plants capacity from 20 to 240 m³ per hour, you can equip two mixer to double production capacity.
In 2019, we provided customers in South America with nearly $ 500,000 in concrete plant equipment. In 2020, we will set up branches in South America, which means you can buy cheaper equipment in South America, whether you are in Guyana, Peru, Colombia, Chile or other countries.
Need Concrete Batching Plant? Your inquiry at any time is welcome. Contact Us, You will get a satisfactory answer.