0.5m³ Concrete Batching Plant installed in Philippine
0.5m³ Concrete Batching Plant installed in Philippine
On October 13, 2019, the hzs25 concrete plant was packed for Philippine. Now the plant has already been installed completed guided by Camelway engineer.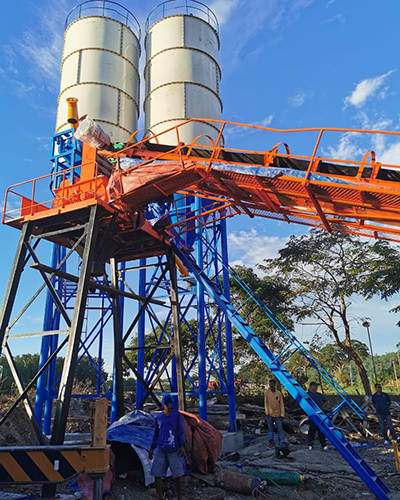 This hzs25 concrete plant supply 0.5m³ concrete per batch, it is equipped with js500 twin shaft concrete mixer and two 60t bolt cement silos. hzs25 batching plant has a smaller capacity, it usually feed aggerate by hopper. However, according to the client's requirement, this one has a belt convery system(with 800mm wide and 16m long belt feeding). The aggregate batching machine could store two kinds materail with one weigh system. The client is very satisfied with the plant, he has sent many pictures and video to our sale manager Angela after he received the plant. During the installation process, the Philippine client leads his workers to cooperate with our engineer, which goes very well.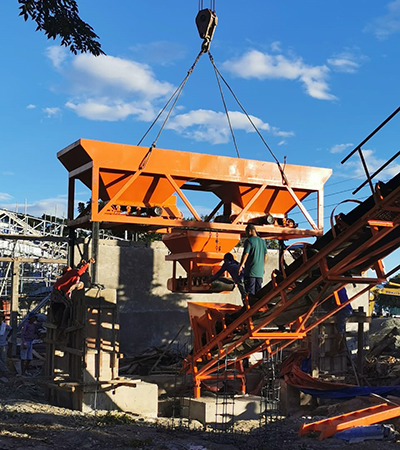 It's really exciting that more and more Camlway batching plants went to service in Philippine, I wish a brisk business for our clients all and a continued development in our business dealings!