Rapid installation Concrete Batching Plant for Sale
This concrete batching Plant adopts modular and compact design, the mixer is mounted on a steel platform, which have a very small footprint. This a free foundation concrete batching plant, customers just need to prepare a flat ground.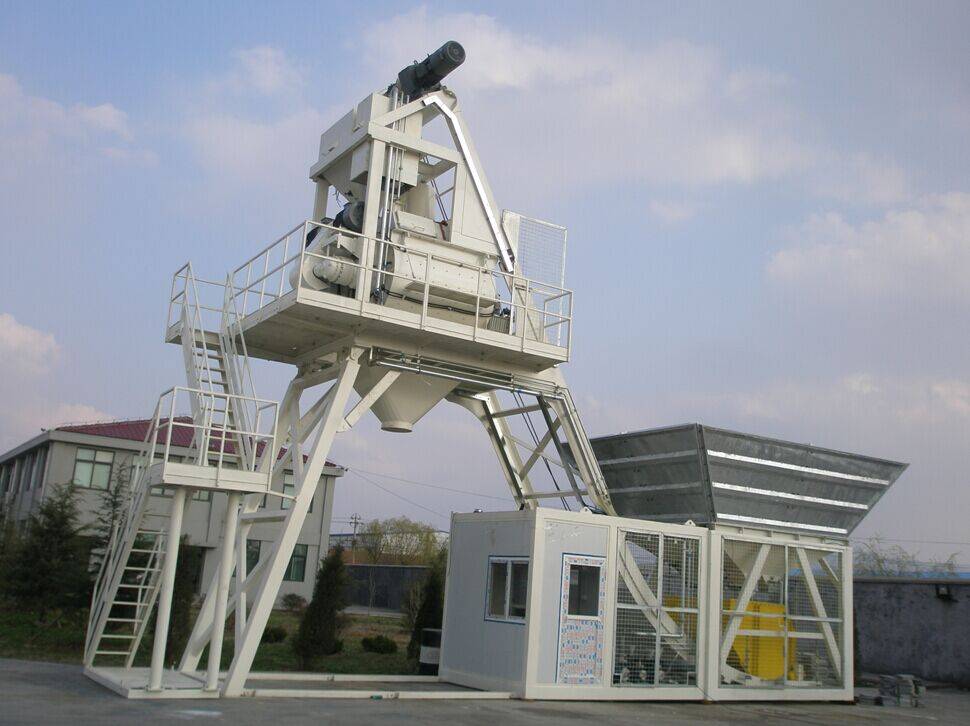 Technical specifications
1. Can be equipped with different models of twin-shaft mixers, capacity up to 120m³ per hour.
2. Can be equipped with multiple cement silos, and horizontal cement silos can be supplied.
3. The aggregate silo can be customized according to the needs.
4. Fully automatic control.
5. Quick installation, can be installed in one day.