1m³ Concrete Batching Plant was Installed in Uzbekistan
Recently, a Camelway hzs60 batching plant is installed in Джизак, Uzbekistan. The 1m³ Concrete Plant looks so beautiful and alone under the blue sky, but it will bring hope to this area, it will contributes future community construction.
hzs60 batching plant configuration
This hzs60 concrete plant is equipped with a js1000 twin shaft concrete mixer, which could produce 1m³ concrete per batch. The aggregates and sand are send to concrete mixer by belt feeding system. It adapts two bolted cement silos for cement and fly ash.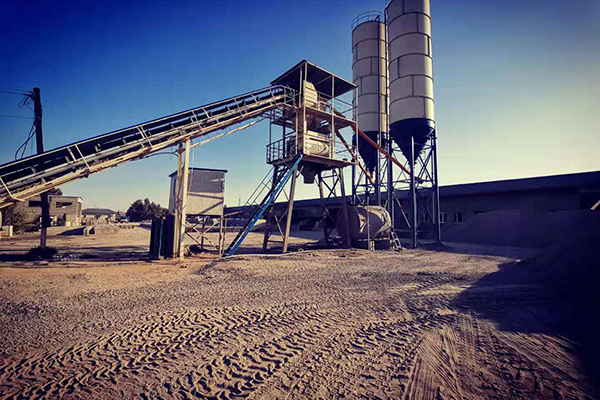 Concrete Batching Plant was Installed for prefabricated parts
The 1m³ concrete plant is used for producing floor and prefabricated parts. The Uzbekistan client is very satisfied with our equipment service, he knows exactly where to find us in Uzbekistan. Camelway machinery has a branch office in Uzbekistan, the adress is Uzbekistan, Tashkent Region, Zangiata District, Past-Darxon shaharchasi. Of course, you can also leave a message online to get more information about our batching plants.