Single Shaft Concrete Mixer
As one of the longest used concrete mixers in history, Single Shaft Concrete Mixer Plays an important Role in Concrete Mixing Plant. Generally, there are 4 types of concrete mixer used in ready mix concrete industry: pan mixer, planetary mixer, twin shaft mixer and single shaft mixer. As we know, concrete is a kind of building material that contain of cement, water, coarse aggregate, sand and other chemical admixtures, the quality of these raw materials determines the quality of the concrete. In addition, the uniformity of the mixture also determines the quality of the concrete. Therefore, when someone wants to build a concrete batch plant, the following parameters of the mixer should be concerned:
1. the volume per batch.
2. the mixing time per batch.
3.the uniformity of mixture.
Single Shaft Concrete Mixer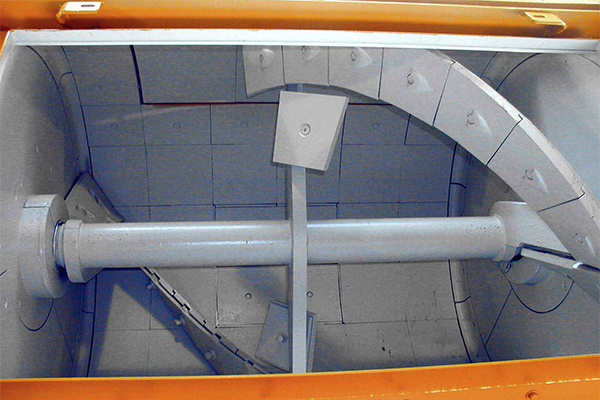 As a kind of compulsory mixer, Single Shaft Concrete Mixer often used in concrete batching plant, but nowadays it's replaced by twin shaft mixers in many cases because it has a longer mixing time and worse mixing effect. As the applications of the single shaft mixer become fewer, so more and more manufacturers turn to develop the twin shaft mixer and planetary mixer. There are two Common brands of single shaft concrete mixer in the market, the MB-S Single Shaft Concrete Mixer and ELBA Single Shaft Concrete Mixer.
Camelway has unveiled the new JS series twin-shaft mixers, which are adapted to the special requirements of mixing various materials, such as cement, dry mortar, bonding compounds and dry shotcrete.