On 29, November, 2017, it was learned from Camelway headquarters that one more HZS50 Concrete Batching Plant had been completely loaded and was ready for delivering to the customer by land transportation from Helgas Port to Uzbekistan.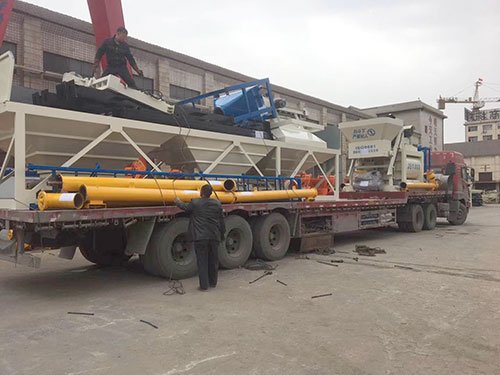 Learned from the customer, the equipment will be used to supply concrete for a highway construction project in their local town. Camelway HZS50 Batching Plant has the featured of modular and simple structure, fast and easy installation and demolition, lower investment than mobile concrete batching plant but high productivity which is suitable for lots of temporary construction engineering projects such as roads, highways, bridges, high buildings, etc. projects.
This cooperation is one more important breakthrough for Camelway Machinery to continuously expand our market in Uzbekistan even in the whole Central Asian market.