On September 3, 2017, our Ethiopian customer Abubakar came to Camelway Machinery for a field trip and successfully placed an order of the HZS60 Concrete Mixing Plant. This is the first time that Camelway Machinery enters into the Ethiopian market and makes contribution to Africa's infrastructure construction.
Ethiopia, located in northeastern Africa, is an important member of the African Union. In recent years, Ethiopia has established a series of measures to accelerate its industrialization process and actively build industrial parks. According to the plan, it will build industrial parks in the capital, Addis Ababa and four other major cities such as Awasa, Dire Dawa, Mek'ele, and Kombolcha. At present, the construction of the Addis Ababa Industrial Park has begun to take shape. The Awasa Industrial Park had been completed and the other two industrial parks were still under construction. Because of its weak domestic industrial base, it cannot meet the needs of local construction machinery market, so the construction contractors or the concrete manufacturers in Ethiopia often choose to purchase construction equipment from China.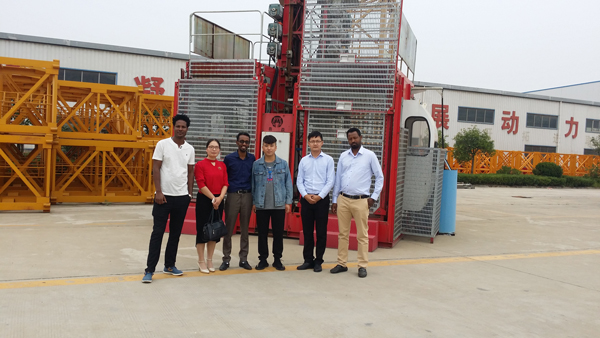 Abubakar, one department director of one famous concrete manufacturer, visited Camelway factories with their engineers accompanied by our director of international department, Mr. Du and sales manager Ms. Zhang. Under the interpretation of our technical staff, they had a in-depth understanding of production technology and products configuration of HZS60 Concrete Mixing Plant. The careful preparation, warm reception of our staff and the excellent performance of our equipment gained our customers' highly praise, which made great contribution to this cooperation.
During this field trip, Abubakar expressed his satisfaction with the production strength of Camelway Machinery and signed an order contract for the HZS60 Concrete Mixing Plant. Camelway attaches great importance to this order, our factory has started to prepare the whole set of equipment according to the specific requirements of our customer. The international trade sales manager, Ms. Zhang, is negotiating with the shipping company. We look forward to delivering the equipment to the customer on time and putting it into use as soon as possible.