On September 20, 2016, Camelway Machinery warmly received our Russia clients, Nikolai, at mining machinery factory where mainly manufactures various stone crushers, sand making machine and other ancillary equipment.
During the visit process, our sales manager, Mr.Zhang, who is incharge of the Russian market mainly introduced the new type of sand maker--Vertical Shaft Impact Crusher(referred as VSI Crusher) to Nikolai. Camelway VSI Crusher is a kind of sand making and shaping machine equipped with only one motor, which can save more than 50% energy compared with traditional equipment but it can also guarantee the same or higher production capacity.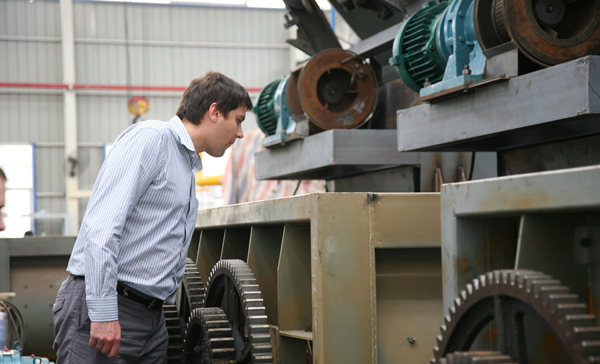 Camelway Machinery has accumulated many years of production experience and drawn on international advanced technology, so the VSI crusher can produce quality manufactured sand with fine grain shape, which is especially suitable for commercial concrete mixing plant, asphalt mixing plant, stabilized soil mixing plant and dry mortar mixing plant.
Nikolai and his partner has operated several ready mix concrete plants in St.Petersburg. Under the background of the price of the natural sand is gradually increasing, Nikolai planed to enlarge their production line that is to set up the sand making lines to produce quality manufactured sand for both self use and commercial use to enlarge the profit.
This visit had confirmedly increased Nikolai's confidence on our products and made a great contribution to this time cooperation about the vertical shaft impact crusher and the further cooperation in the future.