On November 22, 2016, the 8th International Trade Fair for Construction Machinery, Building Material Machines, Mining Machines and Construction Vehicles(bauma China 2016) successfully held an opening ceremony at the Shanghai New International Expo Centre (SNIEC). As one global top-level event of construction machinery industry and the biggest construction machinery fair in the world, the biennial bauma China exhibition has become one excellent platform to lead international enterprises to China and introduce Chinese construction machinery manufacturers to global market.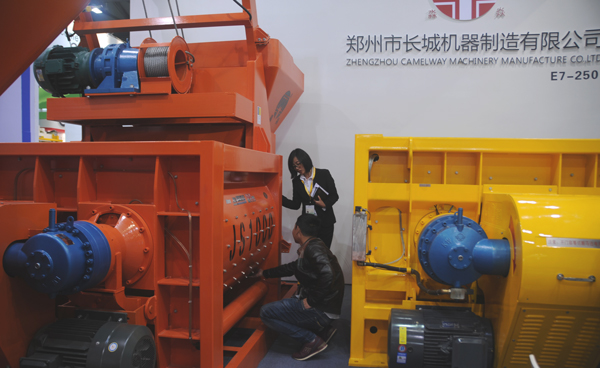 bauma China 2016 adopted "New opportunities against the odds" as the theme and covered 300,000 square meters exhibition area. According to the development characteristics of China's construction machinery industry and the development trend of the global industry, bauma China 2016 set up seven major exhibition themes: construction machinery and vehicles, equipment and accessories / fluid technology, building materials machinery, raw materials mining and processing / Mining machinery, construction machine and tools, templates and scaffolding and outdoor display area. The booth of Camelway Machinery was located in E7 Hall, NO. E7-250. Our JS series Twin Shaft Compulsory Mixer appeared at the bauma China 2016 and it has the features of short mixing time and large productivity, homogeneous mixing effect, low wear, easy maintenance, etc. It can be applied in all kinds of large/medium/small prefabricated components plant and roads, bridges, water conservancy, ports and other industrial and civil construction projects.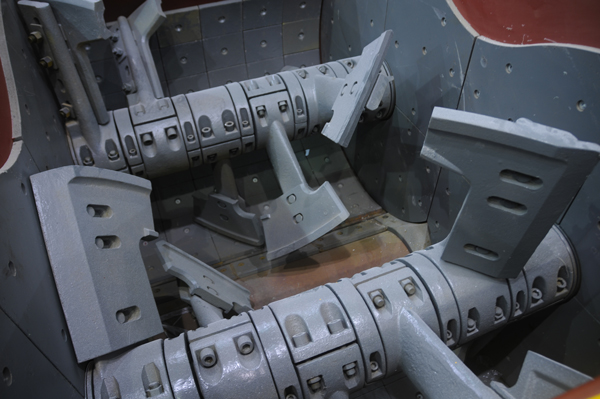 The four-day exhibition gathered more than 170,000 professional visitors from 149 countries and regions together, which can fully reflect the internationalization level of bauma China. Apart from Chinese visitors, the top 10 overseas countries and regions who took part in bauma China 2016 were South Korea, Russia, Malaysia, Thailand, India, Japan, Singapore, Taiwan, Indonesia and Australia.
One of the directors who had participated in bauma China 2016 of Camelway Machinery said: the exhibition effect of this year was better than the past, except for lots of domestic customers, we also dealt with many overseas customers from Australia, South Korea, Thailand, Singapore, Malaysia, Dubai, Russia, etc. At the exhibition site, we not only got a lot of orders, but also contacted many foreign customers who were interested in our products, which laid a good foundation to develop our international business.