On 09 July, 2015, the two clients from Russia went to Zhengzhou by plane, and they visited the headquarters of Camelway Machinery in Xingyang accompanied by our sales manager and technical staff.
China and Russia have maintained the good-neighborly relations and cooperation for many years. Frequent trade contacts have brought great convenience and benefits to our two nations people. Since the foundation of Camelway Machinery in 1983, we has always been committed to opening up and expanding the Russian market. Until now Camelway has established a benign cooperative relationship with thousands of customers who come from Russia, Tajikistan, Kyrgyzstan, Uzbekistan, Kazakhstan, Turkmenistan, Belarus, Ukraine, Moldova, Romania, etc.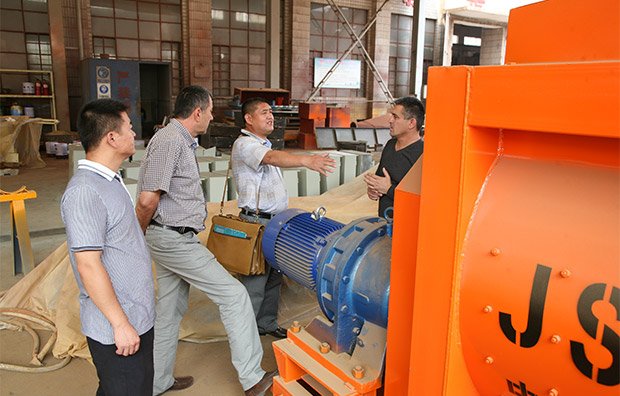 One of the project managers, Nikita, said they planed to build a new resort hotel in Ulan Ude, and they had a very strict construction standard, so they worried whether our products can meet their requirement or not. During this visit, our modified production workshops, high-quality machine and service removed their doubts and reassured Camelway is a reliable partner in concrete technology.
After a far-reaching discussion about the production technology and the configuration of our mixing station,Nikita decided to purchase a whole set of HZS90 concrete batch plant equipped with JS1500 concrete mixer, PLD2400 four bins batching machine, screw conveyor, complete weighing systems, cement silo and centralized control system, which can offer a perfect solution for producing concrete in the construction site.
Camelway Machinery paid more attention to expand and maintain Russian market, and we looked forward to making further cooperation with more and more customers from Central Asia and North Asia in the near future. Camelway can offer an integrated solution and a tailor-made design, and it has a complete products system from building aggregates processing to final concrete products producing, which can reduce the cost to find different suppliers.