concrete batching plant HZS120 for sale
concrete batching plant HZS120 for sale
A concrete mixing plant is an important equipment in building production. If you have large projects, I suggest you buy Concrete batching plant HZS120.
concrete batching plant HZS120 adopts microcomputer control, electronic scale measurement, high measurement accuracy and small error. The plant has functions such as screen display, ratio storage, automatic offset compensation, etc. It can intuitively monitor the interface, and can clearly and accurately observe the on-site workflow, and is equipped with a manual system to realize manual and automatic control of the batching process. In addition, the plant is also equipped with a printing system to achieve centralized control and overall management of the entire device.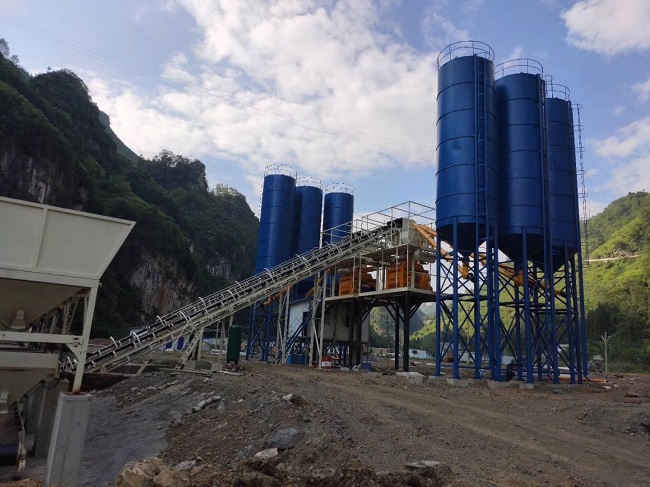 The concrete batching plant HZS120 includes mixing of powdered materials into the silo, mixing of sand and stone, mixing of different types of sand, and the like. The prevention method: the identification of the silo must be clear and unambiguous, and each ash-blowing port is marked with a special mark, and each ash-blowing port is to be locked, and when the powder is incoming, it is discharged by the materials department. Raw materials of different varieties must be classified and stacked on site.
concrete batching plant manufacturer
The concrete batching plant HZS120 is the main equipment for the production of concrete. It is a comprehensive mechanical device for the concentrated mixing of concrete, also known as concrete factories. The batching plant hzs120 type batching plant has the characteristics of high mechanization automation, high productivity, high agitation rate, homogenization of mixed concrete, low dust concentration and noise, high material measurement accuracy, and is often used for large concrete projects and long construction period. Large and medium-sized projects with concentrated construction sites.