Concrete Batching Plant In Malaysia
The concrete batching plant sold in Malaysia is a hot-selling heavy industrial construction equipment. Because of the high profit and low cost, many customers want to buy a concrete batching plant to sell concrete, but there are many types of concrete batching plants. The classification is divided into mobile concrete batching plants and fixed concrete batching plants.The two types of batching plants are also divided into large concrete batching plants and small concrete batching plants.
Should I choose large or small concrete batching plants
If you want to use it to produce commercial concrete, choose to buy large concrete batching plants. High production capacity, fast speed. Common batching plant models include HZS180 concrete batching plant, HZS120 concrete batching plant, if it is used to build small projects such as houses, bridges, highways, etc., you can choose a small concrete batching plant, or a small mobile batching plant, easy to move, convenient, quick to disassemble and install, cheap. For example HZS25 concrete batching plant, YHZS25 batching plant.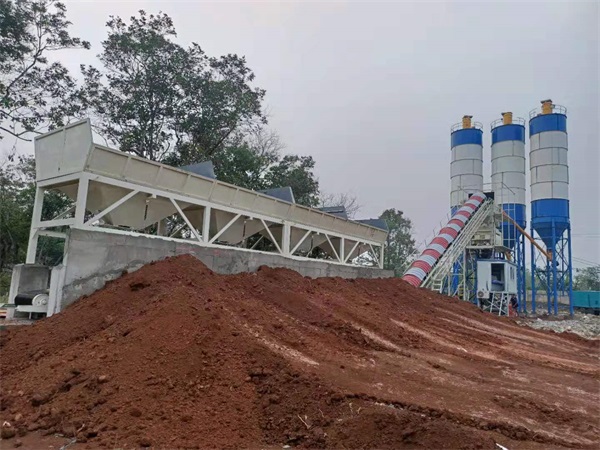 Concrete Mixing plant performance
The concrete mixer is a Twin-shaft type, with short mixing time, fast discharge, uniform mixing, high productivity, good mixing of dry hard, plastic and various proportions of concrete, reliable quality. The material of the lining plate and blade is high chromium wear-resistant cast iron. The angle value is designed and analyzed by finite element analysis to achieve the highest mixing efficiency and the longest service life. The unique shaft end support and seal design is separated from the bearing support and seals. End seal protection makes the bearing seal reliable, and the service life of the host is greatly improved.
We are a professional manufacturer of batching plants. We have offices in many countries around the world. Our concrete batching plants are sure to bring continuous benefits to customers. This has always been our aim.