Concrete Batching Plant Investment Considerations
It is a good choice to build a small concrete plant, but you need to know the equipment before investing, and the choice of the type of concrete batching plant is the first choice for a good equipment. Because the type is related to the production volume, a reasonable choice is very important. As a manufacturer of large-scale concrete batching plants, the following three suggestions are made on the selection of types for reference.
Notes on investing in a concrete batching plant
1. Don't invest blindly. As we all know, investing in a concrete batching plant is not only reflected in the equipment. Occasion and workers' costs, materials, etc. require a large part of the expenses. So assuming that the funds are not enough to select large concrete equipment, then invest in a small concrete batching plant, and then adjust the size of the equipment after earning benefits from it.
2. According to your own needs, first of all, you need to know whether you are setting up an engineering concrete batching plant or a commercial concrete batching plant. The configuration of the different types will be different, but you must also consider when choosing the type.
3. Concrete batching plant configuration. Under normal circumstances, each manufacturer has its own product characteristics, such as specifications, quantity, style, etc. You can ask your special requirements when ordering products. For example, the HZS25 concrete batching plant uses hopper feeding, which can be changed to belt feeding, etc. For example, the HZS25 concrete batching plant uses hopper feeding, which can be changed to belt feeding, etc. In addition, when purchasing products, in addition to referring to the quotes from different manufacturers, Special attention should also be paid to the production lists of different manufacturers.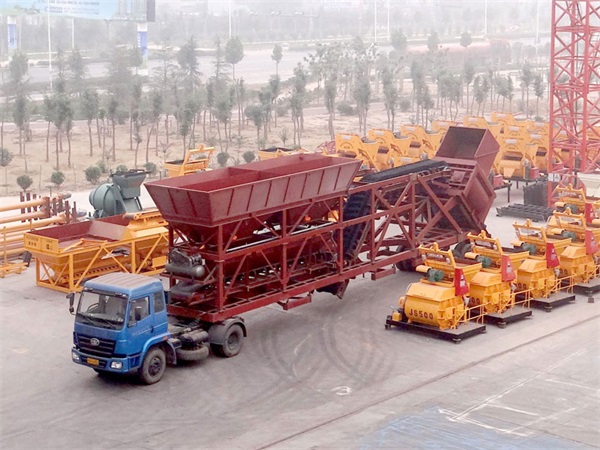 The above three points are the questions to be considered when investing in a concrete batching plant. Whether it is a village-invested small batching plant or an engineering concrete batching plant, a reasonable plan is required, to be able to choose a reasonable batching plant, therefore, choose a manufacturer that is superior in manufacturing strength and after-sales service is important.
Concrete Batching Plant Manufacturer
Camelway Machinery Manufacturing Co., Ltd. products concrete batching plant series, large concrete batching plant, small and medium concrete batching plant, stable soil batching plant series, engineering concrete plant, concrete batching machine, concrete batching plant auxiliary equipment, civilian concrete mixer and other products, products High quality, affordable products, well received by customers, sold well all over the world. The first-class quality and excellent service are the company's consistent aim. The company abides by the contract and the price is reasonable. We warmly welcome new and old customers to negotiate and purchase.