How Much Does a Concrete Batching Plant Cost?
"How much does a concrete batching plant cost" is a frequently asked question. In fact, it is not a question that can be answered directly, because the cost of a concrete batching plant depends on how much and what kind of concrete you want to make. If you work in the construction field, you know what I'm talking about, every project is different, and the requirements for concrete are also different. If you are considering purchasing a concrete batching plant, the only way to determine the costs of the concrete plant is to work with our team to ensure the right type, size and application, and then you will be able to get a exact price of it.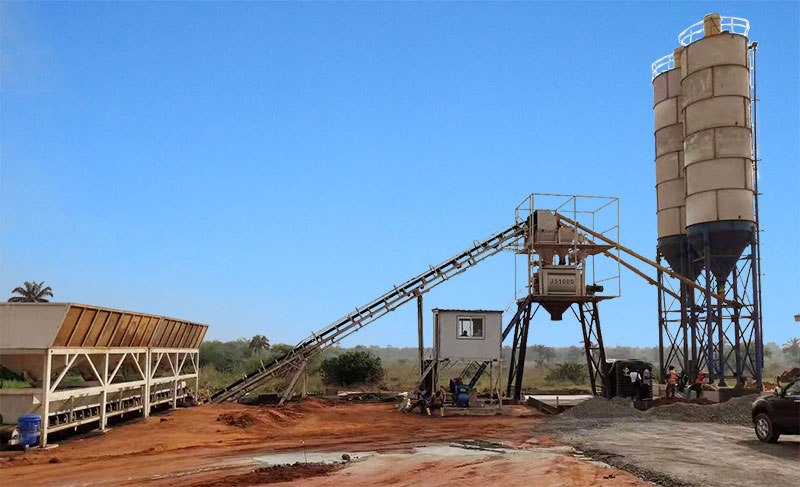 No silver bullet
The total cost of a concrete batching plant depends the production capacity, type(stationary, mobile, dry mix, temporary or other), shipping cost, raw materials and other expenses like labor and estimated hours in operation. In addition to equipment costs, below are some crucial costs you'll need to account for:
Labor costs, wages for employees.
Cost of raw materials, purchase of cement, gravel aggregate, additives, etc.
Operating costs, power consumption, wearing parts replacement, etc.
Cost of insurance, land and building expenses.
Please
contact us

to talk about your requirements so we can get you the best estimate on a custom concrete plant. You can contact us in the following ways:

1, Send Us an Email to [email protected]
2, Leave us a Message or Comment.
3, Contact our online service during working hours.
4, Use Whatsapp, Telgram, Wechat Contact Us.
About Camelway Machinery
Camelway offers a large selection ofconcrete batch plants to meet the needs of any concrete batching plant operation. The concrete batch plants we offer can be grouped into four different categories: Stionary concrete batch plants, Mobile concrete batch plants, Temporary concrete batch plants, continuous mixing plant and tranit mix concrete batch plant.
Camelway built its first batch plant back in 1998. Since that time, it has grown to be a leading provider of concrete batch plants in the industry. Camelway's growth can be attributed to its reputation for providing long-term value and lower upfront costs, through planning, intelligent engineering, innovative products, and commitment to service.