Concrete Batching Plant Produces Structural Precast in Ethiopia
One set Camelway hzs50 concrete batching plant is producing precast concrete catch basins and inlets in Ethiopia right now.
Normally, precast Inlets And Catch Basins include Curb Inlets, Drop Inlets and Catch Basins, which deliver surface runoff to underground rainwater collection system, especially for roadways, parking lots and other surfaces. There are different configurations of inlets to adapts pratical requirement, which is the best stormwater management products that can be connected to a whole entirety and work well for decades. According to the local standards, the Precast catch basins are manufacturered in various sizes.
concrete batching plant for sale in Ethiopia
This hzs50 batching plant offers 1m³ precast concrete for the project, it works 8 hours per day. The capacity is enough for the client's need at this time, and the precast concrete achieves structural strength. The client approves of the concret quality that hzs50 batching plant produces. He said," I have checked the batching machine weight system before order, I want to make sure the batching plant carry out the concrete formula exactly and perfectly. The truth is that this hzs50 batching plant never let me down since it was established last year."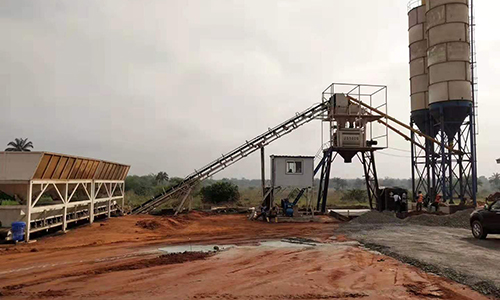 concrete batching plant produces structural precast
structural precast is becoming more and more popular over the world, except precast concrete catch basins and inlets, there are also other precast production that service human life, such as precast junction boxes, precast manholes, utility trench, reinforced concrete arch pipe and so on. While a good precast concrete batching plant is the basic for all of structural precast, which can supply high quality precast concrete to gurantee their quality.