How to Choose Small Concrete Batching Plant?
How to Choose Small Concrete Batching Plant
The small mixing plant is very suitable for customers in the initial stage because of its small investment, low risk and quick return of funds. The small concrete mixing plant adopts a modular design, which has small floor space and convenient transition. You can also choose the configuration according to customer needs. Common small concrete mixing plants includes hzs25 concrete mixing plants, hzs35 concrete mixing plants, hzs50 concrete mixing plants, js500 concrete mixing plants, and js750 concrete mixing plants.

Due to the customer's budget, engineering footprint, and other conditions, the small mixing plant customization is also a variety of, the following small series for everyone to list the standard mixing plant customization of the various elements, for your reference.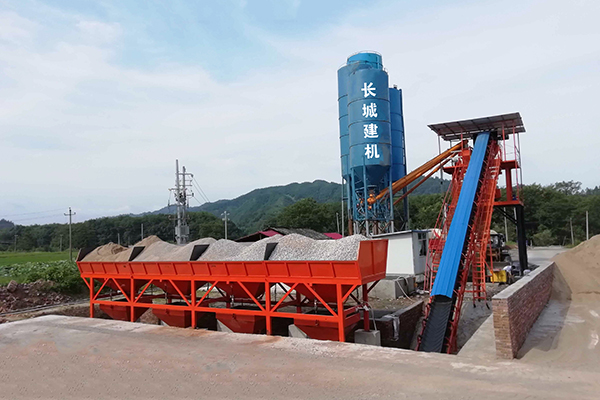 Small Concrete Batching Plant feature
High-quality small mixing plant customization, the main reference:

1. Blender. The concrete mixer is the main engine of the mixing plant, which determines the production capacity of the mixing plant. The small mixing plant uses js500 and js750 mixers, which are generally js twin-shaft mixers. The output is 0.5 square meters and 0.75 square meters respectively.
2. Concrete batching machine. The concrete batching machine is suitable for preparing a variety of aggregates, and adopts various weighing methods, such as independent weighing, belt cumulative weighing, hopper type weighing and weighing, equipped with high-precision sensors, and automatically controlled by computer scale.
3. Cement silo. Generally used to store bulk cement, divided into integrated cement silo, slice spiral cement silo and horizontal cement silo. Generally, the tank body is provided with a material level system for displaying the position of the material and how much the material is removed, and a broken arch device for releasing the material.
4. Screw conveyor. The powder used to transport the concrete mixing plant is mainly cement, fly ash and mineral powder.
5. Control system. The brain is equivalent to the mixing plant, managing the entire process from loading to unloading.