Concrete Batching Plant for Sale in Guinea
Camelway has already provided several concrete batching plants to Mauritania these years, one of the old customers recommended Camelway to his friend that worked in Guinea now. His friend has lived in Conakry for many years, he inquiry a tailor made hzs50 batching plant for concrete pipe production.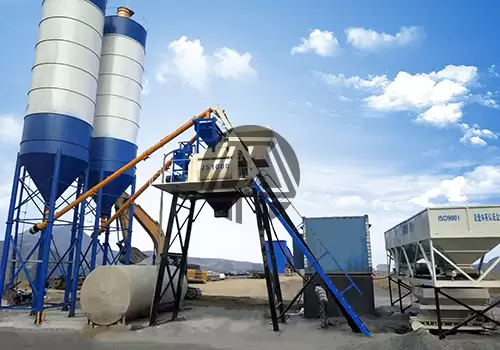 hzs50 batching plant for sale in Conakry
hzs50 concrete plant, production capacity is 50m3 per hour, Mixer type is JS1000 twinshaft 1m3 per batch. His company located in Conakry, Guinea, and the concrete pipe is mainly used for rain collection in rainy season. hzs50 precast concrete plant could completely finish the task with smooth operation, it's very popular in domestic China, especially for concrete bricks and pipes production.

Camelway concrete batching plants for Sale in Guinea
Camelway Machinery is a famous batching plant manufacturer in China, it works on the concrete machinery career since 1983, which has much experience on batching plant solution. And it couldn't go to so far without good reputation, which comes form old customers good feedback, and it's also the best provement of excellent after-sale service.
Some other clients are very interested in our batching plant, they ask to be Camelway product agent in Guinea to expend Camelway business in west africa, on the one hand, we are looking forward their collabrations and partnership. On the other hand, we are quite careful on choosing agent home and abroad, and we are more glader to set up branch in foreign countries, actually we have already had branch in Uzbekistan and Philippines.