Concrete Batching Plant Price in Zimbabwe
Concrete Batching Plant Price in Zimbabwe
"What's the price of a batching plant ?" To get the answer you'd better make clear do you just want to know the equipment price or the whole running price.

What's the batching plant machine cost ?
While you'd better get some idea about which type batch plant do you want before you make choice? There are different types batching plant to choose, such as mobile, stationary, dry, wet, modular, container type, usually mobile batching plant is a little expensive than stationary when they have same capacity and configuration. Besides, you could think about the reasonable size of the batch plant according to the working site, as we called batching plant footspace. Finally, which project will the batch plant be used for, does it used for self used or sell ready mix concrete ? In a word, you'd better get clear about the batch plant application, which could do better for the reasonable batching plant configuration. If you a ready mix concrete seller, I guess you will choose the commercial batching plant, if you buy batching plant for own use, like rebuild house, or complete the specific construction project, I recommend you temporary batching plant. Except the batching plant machine cost, there are also delivery cost, installation cost, maintenance cost, spare parts replacement cost and insurance cost.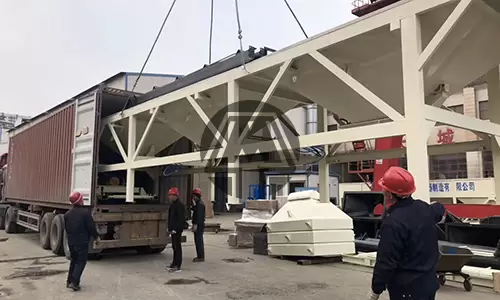 How much to run a batching plant ?
It needs to employ labors to operate batching plant, sell ready mix concrete, even a professional manager leader to control the whole team. And the raw material cost, such as cement, sand, fine sand, gravel, fly ash, slag, admixture and others. And the power consumption.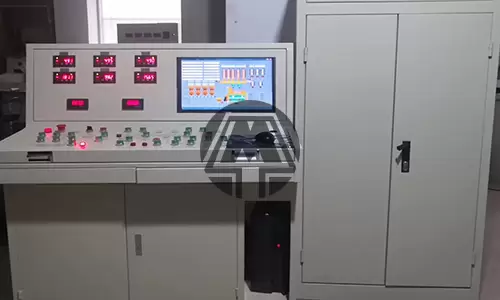 hzs60 Concrete Batching Plant for sale in Zimbabwe
hzs60 batching plant could produce 60m³ concrete per hour, it mixes aggregate evenly with js1000 twin-shaft concrete mixer under the automatic control system in the control room. This concrete plant is shipped to Zimbabwe for building bridge Prefabs, except this one, Camelway hzs60 batching plant runs well in Philippines and Uzbekistan.