Silo and Batching Plant for Sale in Philippines Cebu
Silo and Batching Plant for Sale in Philippines Cebu
I have a client in philippines cebu, he wants to use some silos to to put his powder product. bulk density 0.4-0,5, size mesh 200. I have gave him its best price to philippines cebu, including its technical details.
Except that, he also needs best price of 25 and 35CBM concrete batching plant. I thought he needs small batching plant, so I sent him the quote of HZS25 and HZS35.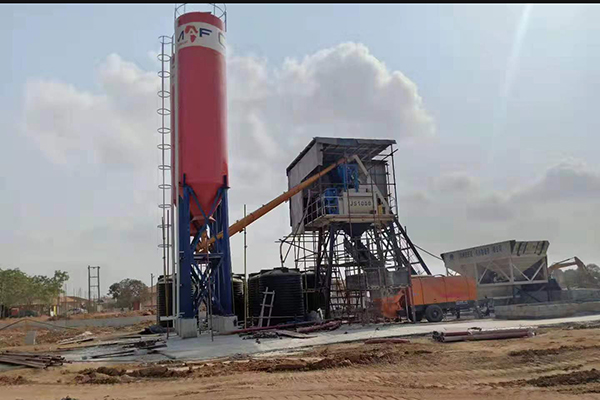 25CBM concrete batching plant in cebu

HZS25 could supply 25m³ concrete per hour, it is a simple small plant with automatic feeding function, it could mix concrete evenly with a short time, easy to operate and disassemble. Moreover, its spare parts has a long life, and it's convenient to check and maintenance. It's suitable for small and large-scale construction sites, prefabrication plants, small commercial concrete production plants, and highway maintenance.
35CBM concrete batching plant in cebu
what's the HZS35 concrete batching plant ?

HZS35, its theoretical productivity is 35m³ / h, which means 0.75 squares meter per batch with a cycle time of 72 seconds. With the help of accurate measurement and high production efficiency, it's widely used in highways, bridges, power stations, dam construction and other fields.