New Mobile Concrete Batching Plant for Sale
New Compact Design and fully automatic Mobile concrete batching plant consisted of pan mounted on a steel frame, made of heavy duty structure steel. The mixer is mounted on 3 load cells and driven by a planetary gearbox with adequate drive. The Mixer is lined with wear plate from bottom & side. The mixer gate is hydraulic operated.
fully automatic Mobile concrete batching plant configuration
A sturdy design chassis made from heavy duty structure steel with combination of every part like Storage bins of Sand & Aggregates, Mixer, Cement Hopper, Water tank, additive tank, belt conveyor for the sand & aggregates cement screw conveyor, Control Panel, Tyrese, towing art and others parts should be on a single chassis.
A separate electronic water flow meter for addition of water in mixer indicating Weight in kg.
Two axles for mobility- one rear axle (fixed) with 2 nos. of tyre, tube, Wheel plate & another one is steering front axle (toeing) 2 Nos. of tyre, tube, Wheel plate.
A single integrated power & control panel with digital display. Ease of creation and operation is the key feature of this plant. The equipment must be brand new.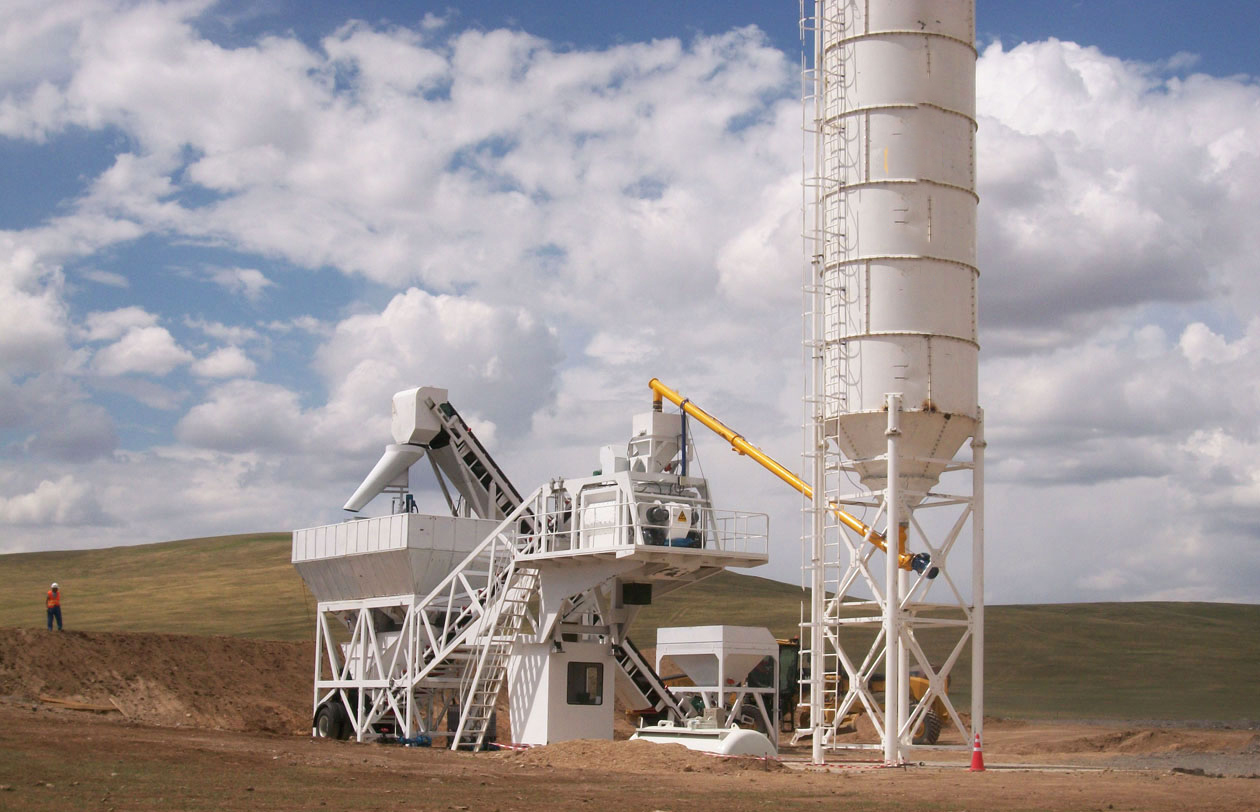 Camelway is a professional batching plant maker
As a professional construction machinery manufacturer and supplier with more than 36 years experience, Camelway totally can be your first choice. And the main products in Camelway are concrete batching plant, stabilized soil mixing plant , concrete pump, brick machine, concrete mixer, batching machine, belt conveyor, wheel loader and other machine.