Professional Skip Type Concrete Batching Plant Manufacturers
Skip Type concrete batching plant is a kind of concrete batching plant, It has the advantages of small footprint and short installation time. Different from the belt type concrete batching plant, the skip type concrete batching plant use the electric brake to hoist the skip (bucket) for loading the mixture with bottom shutter. The following figure is the design drawing of HZS25 skip type concrete batching plant.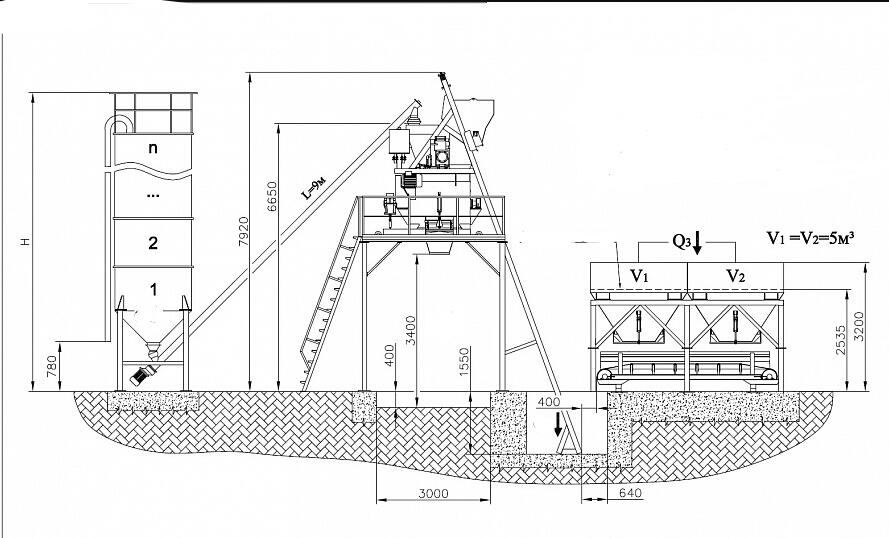 Camelway Machinery specialised in concrete batching plant design and manufacture, operates both in the field of industrial pre-cast and ready mixes, providing comprehensive support from plant design to plant construction, and offers both standard and tailored solutions.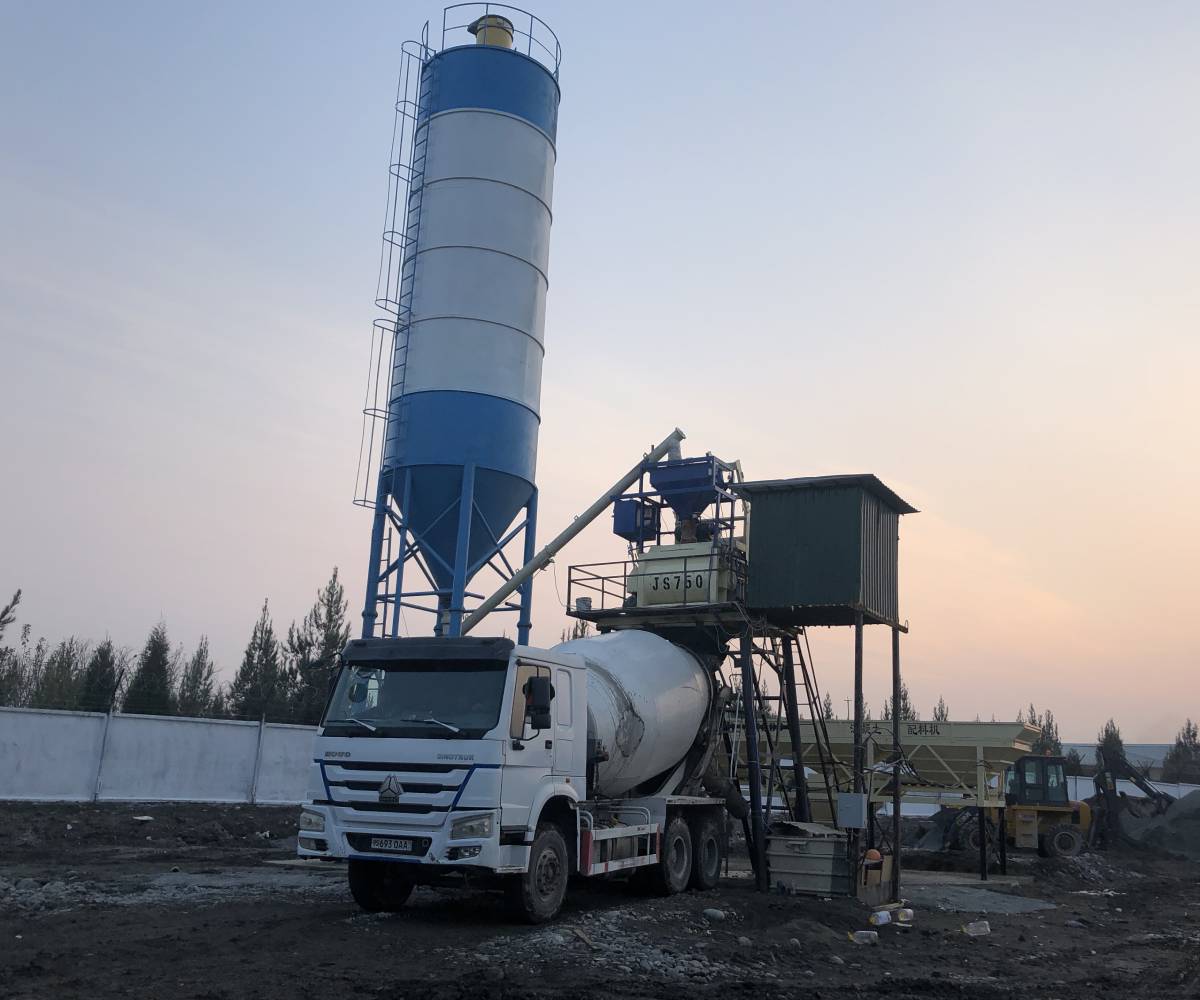 The HZS series Skip Type Concrete Batching Plant(HZS25, HZS35, HZS50, HZS75) developed by Camewlay Machinery allow their installation on a compact area, are capable of serving the needs for ready-mixed concrete, or as concrete batch plant to produce concrete for the production of reinforced concrete structures, as well as can carry out the function of a classic mobile plant with a towed frame structure and an integrated storage tank for minerals. And all this is carried out thanks to the modular design system, which allows, if during the life of the skip batching plant there is a need to change the functional orientation, subsequently make technological changes that meet new requirements.
Technical Parameters of Skip Type Concrete Batching Plant Camelway
Model
HZS25
HZS35
HZS50
HZS75
Capacity
25 m3/h
35 m3/h
50 m3/h
75 м3/ч
Mixing system
Twin Shaft Concrete Mixer
Discharge height
1500–3800 mm
3800 mm
3800 mm
3800 mm
Concrete Mixer Model
JS500
JS750
JS1000
JS1500
Volume
500 L
750 L
1000 L
1500 L
Max Mix Size
80/60 mm
Aggregate Batcher Model
PLD800
PLD1200
PLD1600
PLD2400
Aggregate Bin Count

2 / 3 / 4
3 /4
3 / 4
3 / 4
Weighing system
Water, cement, admixtures
Weighing accuracy
±1%
Air system
Air compressor