Precast Concrete Batching Plant for sale in Algeria, Algeria Batching Plant Price
At the end of 2013, the Algeria branch of China State Construction Engrg.corp contracted the 53 km Algeria North-South Expressway project. Our client got the construction qualification from CSCEC for the 10.4 km E4 bidding section, and he took the 8 Camelway batching plant to complete this project in Algeria.
Precast Concrete Batching Plant Works on Algeria Expressway
The north-south expressway is an arterial artery that runs through the north-south direction of Algeria. The Blida section is the section with the highest environmental protection requirements, the most complicated geological conditions, and the most difficult construction.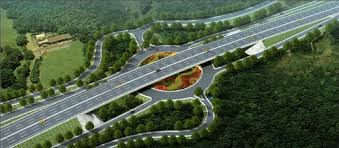 Camelway helped customer install concrete batching plant in Algeria
Camelway engineer Mike is stationed directly at the North-South Expressway construction site in Algeria. Due to visa issues, domestic personnel could not reach Algeria for the time being. The installation of the batching plants could only be supported by him. As 8 sets of mixing stations entered the construction site one after another, he worked hard to get the installation progress was coordinated.
He took the drawings and counted the accessories, he divided the people at each site into several groups, that is, a group of the main building, a group of powder tanks, a batching warehouse, a flat belt and a diagonal belt, and gave them the corresponding drawings. Told them how to install it.
During the installation period, in order to improve the work efficiency, he communicated with the team leaders after work, exchanged the completion of the work of the day, and arranged the next day's work tasks and resource organization, including personnel, installation tools and lifting equipment and so on.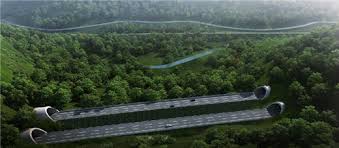 It was the rainy season in Algeria. After the rain, the construction site was muddy. In order to grab the progress, he and the workers spared no effort and worked in raincoats, which actually advanced the construction period.
After the highway construction, then batching plants worked in the construction of the V29.4 bridge. The V29.4 bridge is 720 meters in length, which is located in a canyon. The terrain is steep and complicated, and the construction is extremely difficult. The pile foundation and part of the abutment piers, bridge substructure, 320 T-beam prefabrication and erection, 1440m bridge deck pavement and ancillary projects all require a large amount of concrete. Finally, on the 31st, the main project of the V29.4 Bridge was completed within the prescribed construction period.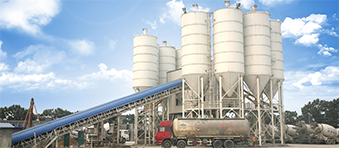 Now the Camelway batching plants are servicing in the Cherchell Bypass Highway Project V6 Viaduct. Camelway is a professional batching plants manufacturer from China, contact us to know more.