Self Loading Concrete Mixer for Sale in India
Self Loading Concrete Mixer for Sale in India
The Camelway self-loading concrete mixer truck works like a mini commercial concrete mixing plant, it works well in the Indian market.

The self-loading mixer is originated in Europe that has mature technology and is introduced to China in modern times. Camelway engineer redesigns the self-loading mixer according to onsite construction problems and requirements, which becomes more flexible and profitable. Now Self-loading concrete mixer trucks can be seen in every corner of the world.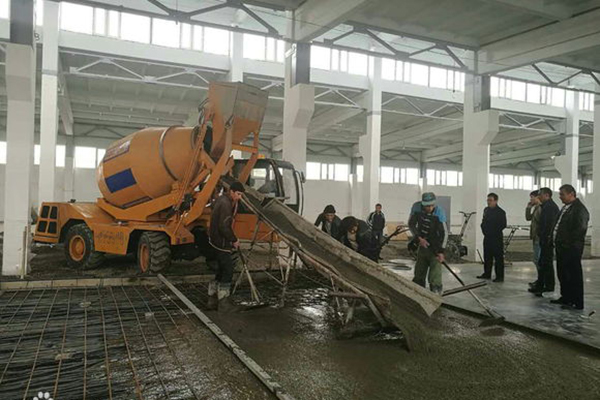 It is mainly used in some remote areas for concrete construction works, where ordinary mixer trucks can not reach but also need a lot of concrete pouring. Camelway self-loading concrete mixer truck is stable and reliable, it can produce 100 cubic meters of concrete per day.

Advantages of self-loading mixer:
1. Automatic feeding and metering saves time and energy
2. intelligent operatal system, accurate image and postion during operation.
3. half wire tires, more durable
4. Fully automatic butter lubrication system.
5. 290 degree cylinder rotation feeding is more flexible.
You can lease it to others, or putting in construction or self-use, no matter where it is, it will make your project run smoothly.

Usually, self-loading mixer is a supplement for ready mix plant, especially for large project. Besides, concrete mixer with pump are also very popular for these concrete construction project.