How to build a simple concrete batching plant?
The simple concrete batching plants are an excellent choice for reducing initial investment costs, achieving fast production and profits. A simple concrete batching plant needs to meet the following two functions. The quality of the produced concrete will be guaranteed.
The Mixing Function
The mixer is one of its core functions. The water, cement and sand aggregate are thoroughly mixed; the uniformity of the mixing is related to the quality of the final concrete. Thus, Camelway recommends the clients choose the compulsory mixers.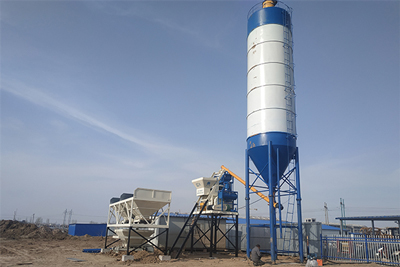 The Batching Function of Material
The aggregate bin is one of its core equipment. It weighs gravel aggregates, cement, water and additives according to the formula. Before operating, the aggregate bin must be debugged to ensure its accuracy, preventing waste of the materials.