Australian Concrete Batching Plant Manufacturer
Australia is the sixth largest country in the world in terms of territorial area. Land area is half larger than that of Western Europe as a whole。Australia is not only a vast country but also rich in products. It is the most economically developed country in the southern hemisphere, the fourth largest exporter of agricultural products in the world, and the number one exporter of various minerals. Several cities in Australia have been rated as one of the most livable places in the world. Australia is a member of the G20 and several international organizations, and was the first country to propose the establishment of the Asia-Pacific Economic Cooperation.
Chinese Concrete Batching Plant Sale in Australia
According to survey statistics in the "Press Release on China-Australia Economic Cooperation", the bilateral trade volume between China and Australia in 2018 was US $ 152.79 billion, a year-on-year increase of 12%. At present, Australia is China's eighth largest trading partner. According to Australian statistics, the bilateral trade volume between China and Australia in 2017 was 125.60 billion US dollars, a year-on-year increase of 19.6%. China is Australia's largest trading partner, export market and source of imports. China's main exports to Australia are mechanical and electrical products, heavy industrial construction equipment, computers, clothing, textiles, shoes, luggage, toys, etc .; China mainly imports iron ore, coal, alumina, copper ore, wool and barley.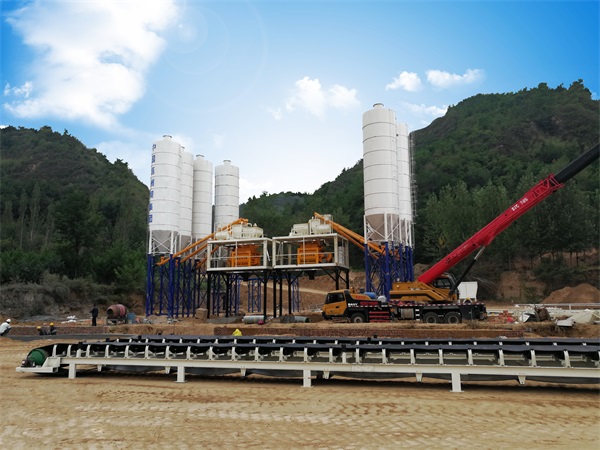 Camelway is A Manufacturer of Concrete Batching Plants
In March 2019, China and Australia signed the "Free Trade Agreement" and "Investment Agreement". It can be seen that China and Australia cooperate very closely. With the support of the two sides for trade exports, manufacturers of camelway concrete batching plants trade each year The export value is more than 100 million yuan,Camelway exports millions of dollars of concrete batching plants, concrete mixers and other construction equipment to Australia every year, camelway is a manufacturer of concrete batching plants, a supplier of concrete batching plants with a history of 36 years. The main products are: fixed concrete batching plants, mobile concrete batching plant, engineering concrete batching plant, etc. Countless sets of concrete batching plants are sold to Australia. Our have a good reputation in individual cities in the local area and are worthy of the trust of customers.Customers who want to purchase a concrete batching plant can contact us according to the configuration list below, Get concrete batching plant price.
Model

productivity
Concrete mixer

Weighing accuracy

Control Method
Aggregate Size
HZS25 Concrete Plant
25m³/h
JS500
Aggregate
Powder
Water
Manual / Auto
≤80mm
HZS35 Concrete Plant
35m³/h
JS750
≤±2%
≤±1%
≤±1%
Manual / Auto
≤80mm
HZS50 Concrete Plant
50m³/h
JS1000
≤±2%
≤±1%
≤±1%
Manual / Auto
≤80mm
HZS75 Concrete Plant
75m³/h
JS1500

≤±2%
≤±1%
≤±1%
Manual / Auto
≤80mm
HZS90 Concrete Plant
90m³/h
JS1500
≤±2%
≤±1%
≤±1%
Manual / Auto
≤80mm