Concrete Batching Plant for Sale Algeria
Concrete Batching Plant for Sale Algeria
This year I received a lot of quote requests from Algerian customers for concrete mixing plant, most of them wants to build a concrete batching plant for a determined project, some are want to build a concrete batching plant to sale concrete, there are also some customers want to buy a small concrete batching plant capacity less than 60 m³ per hour for concrete brick factories.
In May 2019, we sold an HZS25 concrete batching plant to Algeria, you can click here to view the news. We have the ability to supply a full range of concrete mixing plants with capacities from 25 to 480 square meters per hour. You can get information on all concrete mixing plants we provide in Algeria in the product center of the website, or contact us directly for details and quotations. The following article will present our best-selling concrete batch plant in Algeria with a production capacity of 60 square meters per hour.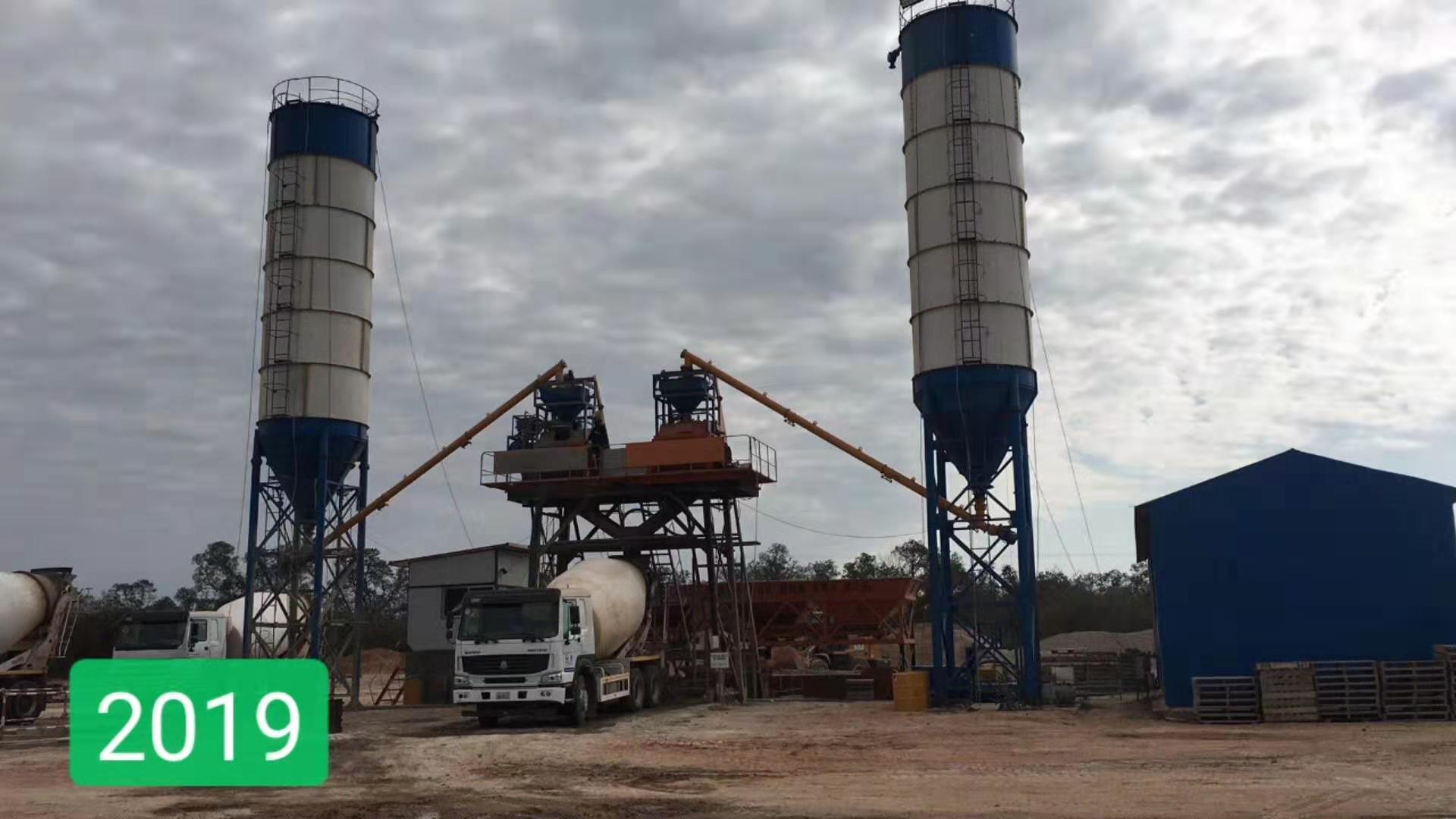 HZS60 Concrete Batching Plant
The HZS60 concrete plant is optimal for working directly on construction sites, on the production bases of construction companies, or with small concrete products.
The HZS60 concrete batching Plant is equipped with JS1000 twin shaft compulsory concrete mixer with a nominal capacity of 60 m3 / hour of concrete per hour. JS1000 is distinguished by a simple and reliable design and, therefore, ease of maintenance: it is easy to clean and repair, while spare parts for the JS1000 concrete mixer are available in almost all regions of Algeria. He copes well with the production of concrete, both light and heavy grades.
A set of additional equipment for concrete production includes a 100 ton cement silo and a sicoma screw conveyor.
We give a two-year warranty on all equipment and are ready to service your production after this time.