Concrete Batching Plant for Sale Libya
Concrete Batching Plant for company
Many Customers in Libya want to buy concrete batching plants ask us that if we have any cases in Libya, of course, the answer is yes, we have customer case in Libya, as well as many other countries in the world. But you know, I can not disclose customer information in internet unless allowed by customer. So, if you in Libya and want to buy a concrete batching plant, please contact our online service or leave your request, I can give you best price, believe me, cooperation with me, you can not only get a good product, but also a good service. In the following article, I will focus on a popular concrete mixing plant in North Africa. If you need to know more of other concrete plants, you can visit our product center.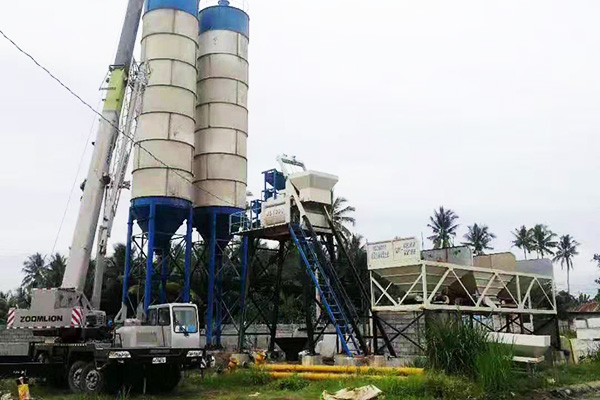 HZS75 Concrete Batching Plant
The high-performance HZS75 modular concrete mixing Plant is perfect for work on construction sites. Firstly, the modularity of the design provides mobility to it - upon completion of work, this plant can be dismantled and transported to another facility within 10 days. Secondly, it takes up a minimum of space at the construction site - no more than 180 m2 will be required to install all the elements. Power HZS75 (75 m3 / hour of concrete per hour) allows you to continuously carry out the construction of a multi-storey building or cottage complex.
The concrete mixer can be Italian Sicoma or other brand as a options, as well as the screw feeder, that equipment is made of high-quality carbon steel, equipped with a reliable electric drive.
Delivery time of HZS75: from 30 working days (the period can be reduced, check with managers for the availability of equipment). Launching the HZS75 plant and debugging the concrete production line for at least 3 days. The configuration of the basic model of the plant can be changed and supplemented at the request of the customer.