Concrete Batching Plant for Sale in Oman
Concrete Batching Plant for Sale in Oman
Camelway Machinery's Concrete Batching Plant offered in Oman are available in stationary and mobile versions, and are capable of producing from 25 to 270 cubic meters of concrete or mortar per hour. Today, People are increasingly using the technology of this country, and note its reliability and high efficiency.
China Camelway's Concrete batching Plants is not inferior in quality to European, and at the same time costs significantly less. Today, more and more Oman construction companies use our concrete batching plants for concrete production. Such batch plants are usually used for the construction of small buildings and the production of concrete structures.
The standard concrete batching plant of camelway machinery includes a steel frame, concrete mixer , unit for storage and supply of materials, electrical control systems.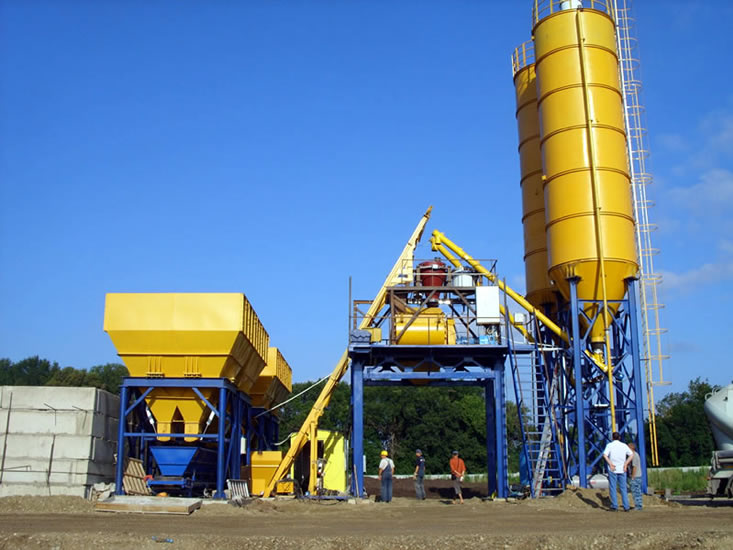 The water supply system allows you to supply the water needed for production at the right speed.
The gas supply system supplies compressed air.
The measurement system measures the amount of water, cement and additional additives.
The additive supply system feeds special additives into the mixing device.
Concrete Batching Plant Manufacturer
We also have mobile concrete batching plant provide in Oman. It's a movable concrete production plant that all the equipment placed on a platform on wheels. Mobile Concrete Batching Plant will be very useful to construction companies, and will allow you to move from one construction site to another and produce concrete on the spot.