Concrete Batching Plant for Sale Saudi Arabia
In Saudi Arabia or United Arab Emirates, many people buy concrete batching plant from Turkey or Europe in the past. Now, some companies are considering using a concrete batching plant from China. There are many advantages of the concrete batching plant from China include high productivity, wide range of use like on a large and medium scale in road, industrial construction and manufacture of concrete slabs and other concrete products.
Concrete Batching Plants are distinguished by their modular structure, easy to assemble and disassemble, safe, convenient and reliable in operation and management.
Concrete Batching Plants in Saudi Arabia
As a top manufacturer of concrete batching plant industry in China, Camelway provide various concrete batching plants in Saudi Arabia, it can be full mobile, stationary or compact design, suitable for all kinds of applications. Our concrete batching plants are manufactured according to the latest world technologies using the achievements of Chinese and foreign manufacturers.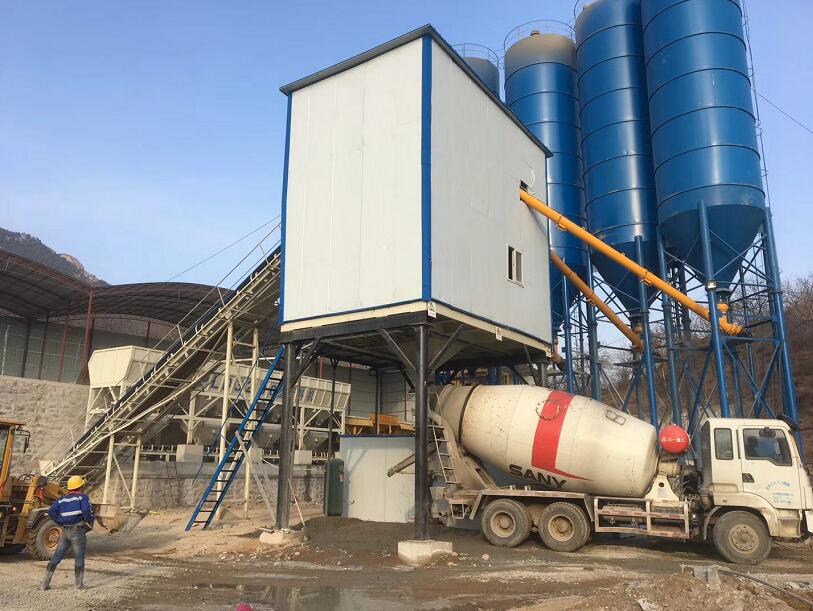 Our Concrete Batching Plants can be configed as summer version, which include a efficient cooling system, that it suitable for produce ready mix concrete in Hot area. It is the ideal choice for industrial construction enterprises.
Camelway Machinery Concrete Batching Plant provided in Saudi Arabia
Intended for the production of ready-mixed concrete, mortar and hard concrete mixes. Suitable for use as part of production lines for the production of concrete and reinforced concrete by vibrocompression. This is a modern automated equipment used in the construction of buildings, structures, roads, bridges.
Make it possible to prepare concrete mixtures of higher uniformity in a short time, are convenient in operation and repair, and have a long service life.
Equipped with automatic control, color display and the latest high-precision electronic weighing system.