Concrete Batching Plant For Sale in Mozambique
Concrete Batching Plant For Sale in Mozambique
Recently, Mozambique construction company adds one Camelway hzs35 compact batching plant to its fleet to increase working efficiency. This joint-stock construction company is completing all kinds of construction projects, including domestic housing, office building, large shopping plaza, bridges, roads, etc.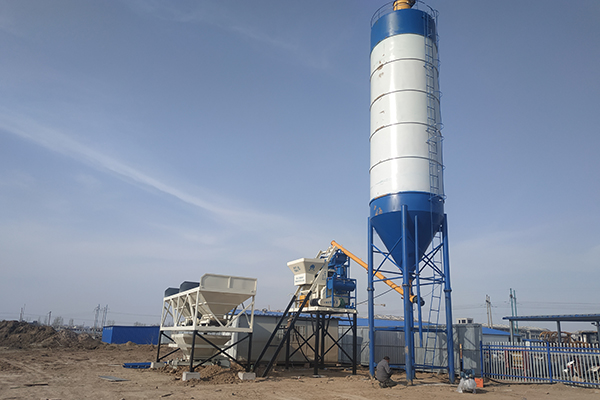 Hzs35 compact batching plant with a productivity of 35 m3 / hour. Camelway hzs35 could produce various grades of concrete and mortar, then the concrete mixture will be fed into the hopper of the concrete pump or mixer truck. Camelway hzs35 concrete plant could reduce concrete waste to save cost. On site batching plant solve the concrete delivery problem, there is no need to use expensive additives to maintain the mobility and viability of the concrete mixture for a long time. Camelway hzs35 is a full automatic batching plant. You can always get fresh concrete at any time as you like, no mater day or night. It can quickly change the recipe of different grades concrete.

Concrete Batching Plant supplier
"With the installation of the Camelway hzs35 automated concrete batching plant, we can undertake construction plan flexiblily in all Maputo and its surroundings. It can supply 9450m³ high quality ready-mix concrete per month, while always maintaining efficiency." As the Mozambique customer said.