Concrete Batching Plant for Sale in Senegal, Batching Plant Price Senegal
A hzs25 concrete plant is packed for Senegal client
Concrete plant HZS 25 with skip loading of inert aggregate(theoretical capacity of it is up to 25 m³ per hour) is an automatic mxing equipent with high efficiency and production quality. The control system consists of a programmable logic controller (PLC) and a computerized system for collecting and analyzing information, which ensures safety and ease operating. Manual or automatic control is available. The continuous round-the-clock work is no problem.

Concrete plant HZS25 is equipped with components from Siemens (PLC) and Schneider, three-section inert materials hopper, 3 x 2 meter control cabin with air conditioning. According to Senegal client's request, a standard mixer JS500 with spiral blades is installed.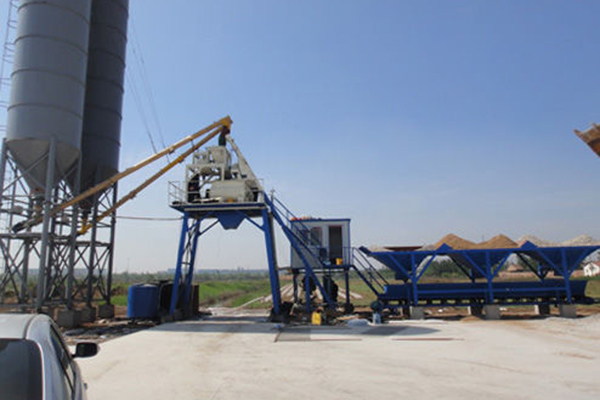 JS500 twin shaft concrete mixer for sale in Senegal
The JS-500 mixer with spiral blades - the full cycle is 12 seconds less than an ordinary mixer, which in turn increases real productivity by 15-20% and maximally brings practical indicators closer to theoretical ones.

60t Cement silo and batcher silo for sale in Senegal
The HZS 25 concrete plant is delivered with two or three silos for inert materials, as well as a batcher silo. Material is fed into the hopper by a loader. Strain gages provide accurate feed of material and aggregates. It could weigh materials simultaneously.