Camelway Concrete Batching Plant offer Rebar Concrete in Nigeria
Camelway Concrete Batching Plant offer Rebar Concrete in Nigeria
A Nigerian customer has ordered a Camelway batching plant to supply concrete for the refinery in 29th, May. Now the batching plants works well in Nigeria.
The refinery needs lots of rebar concrete for the regeneration system reactor raft. Reinforced concrete slabs are slabs made of reinforced concrete materials. They are the basic structure or component in house construction and various engineering structures,such as roofs, floors, platforms, walls, retaining walls, foundations, floors, pavements, pools, etc.the application range is extremely wide.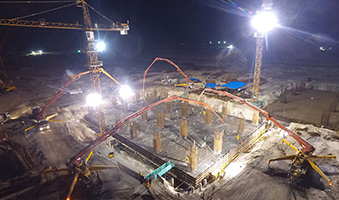 Reinforced concrete slabs are divided into square slabs, circular slabs, and special slabs according to the plane shape. It is divided into unidirectional board and bidirectional board according to the structure's force acting mode. The most common are unidirectional plates, bidirectional plates supported on four sides, and beamless flat plates supported by columns. The thickness of the plate shall meet the requirements of strength and stiffness.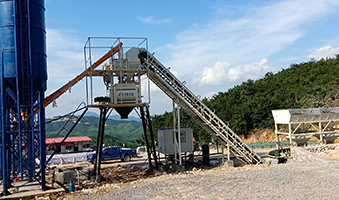 Batching Plant for Sale in Nigeria
This plant that serviced in Nigeria, which has ready offer 3830m³ concrete, the reinforced concrete completed the onsite field watering with concrete pump. Now everything runs well, the customer is quite satisfied with Camelway batching plants.
Camelway Concrete Batching Plant for Sale
Camelway is professional batching plant manufacturer, our headquarter located in ZhengZhou, China. Our two branch, one is Tashkent, Uzbekistan. Another is Manila, Philippines, which is still on building, but we have already sold many batching plants in Philippines , and we have got good feedback from Philippines clients.