Concrete Mixer Machine Price In Australia
The concrete mixer is an important part of the concrete batching plant. It can be said that it is the soul of a concrete batching plant. The output of the batching plant is mostly related to the concrete mixer. There are many types of mixers, like compulsory concrete mixers, planetary mixers, and other portable mixers. JS twin shaft compulsory concrete mixer is accepted by most customers, which has a high production volume and stable operation, is capable of producing all kinds of concrete. Its Js output is from 25 cubic meters per hour to 180 cubic meters per hour. The JS type forced double-horizontal-shaft mixer has a strong mixing ability, it's used for mxing dry-hard, semi-dry-hard, plastic concrete uniformly and rapidly, especially concrete C15-C60.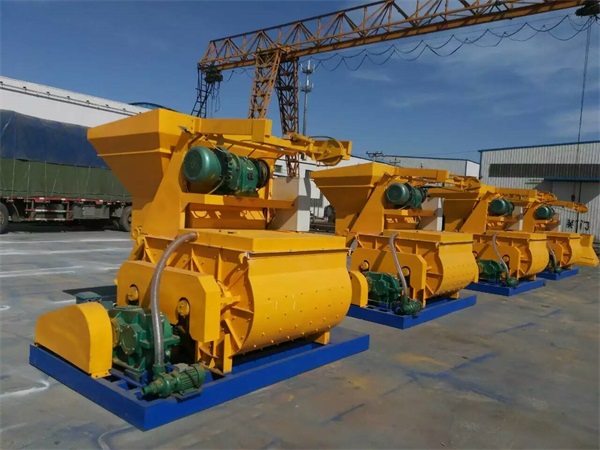 JS Concrete Mixer Working principle
JS concrete mixer is composed of electric motor, pulley, reducer, open gear, mixer mixing device, oil supply device and other components. The motor drives the secondary gear reducer to work.

JS concrete mixer feeding system consists of hoisting mechanism, loading rack, hopper, feeding nozzle and other components. The brake motor ensures that the hopper stops reliably at any position when running at full load. The braking torque is adjusted by the large nut on the rear seat of the motor.
Camelway concrete mixer for sale in Sydney
Australia, the original meaning was "Southern continent", Camelway concrete mixer is very famous in Sydney. As a 36-year-old concrete mixer manufacturer, which has always created sustainable profits for customers over the world.