Camelway New Concrete Batching Plant Sale in Cambodia
Cambodian client chooses Camelway hzs60 batching plant for its project in Battambang. His company has been providing high quality ready mix concrete and succeeding in lots of famous construction projects in Cambodia, there are many branches over this country.
As a major concrete producer in this region, it makes decision to buy Camelway batching plants due to its repution and technology. Hzs60 concret plant offer 60m³/h concrete per hour with twin shaft concrete mixer, it could store three kinds of aggregate material with batching bins and the belt conveyor will transport it to the mixer.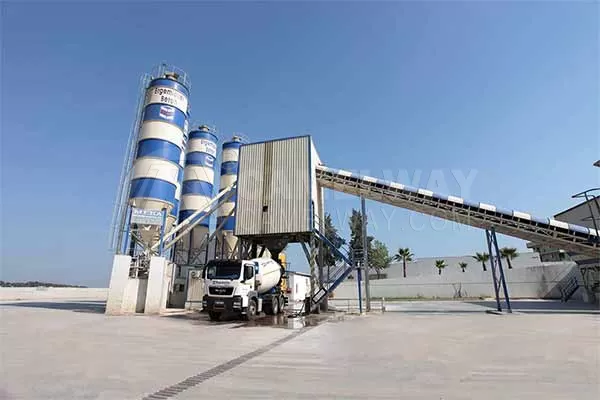 The client emphased that the hzs60 batching plant has a stable production with quick delivery and relocation, it will helps them to face the increasing concrete demand in this region. As a medium size concrete plant, hzs60 has a suitable productivity with flexible design, it's available to choose belt conveyor or bucket to transport aggregate, choose batching machine with three or four bins, to choose full or semi-automatic control system.
As a professional batching plant manufacturer, Camelway has always been supplying practically solutions for clients over the world, especially for the company that has a clear path forward.