Concrete Batching Plant for Sale in Australia
A Camelway hzs35 batching plant is going to Australia, it produce 35m³ high quality concrete an hour with js750 twin shaft concrete mixer, it has a 60t cement silo and a batching machine with three bins, and the concrete mixer and control cabinet is covered by iron sheet to avoid sun and rain. The whole batching plant adapts full automatic control system, it takes only three staffs to manager the equipment.
The owner of the Australia concrete machine hire company signed the purchase contract for the new hzs35 batching plant at last year's PhilConstruct in Manila . Before the agreed delivery date in January arrived, the client and his head managing director in China has checked his equipment at the moment of loading.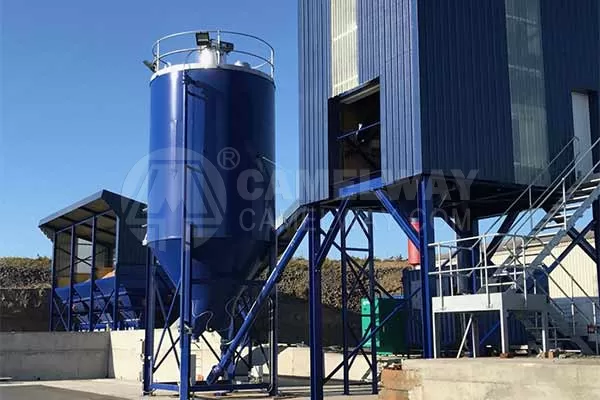 When asked why he had opted for Camelway batching plants, the client grins, "Because Camelway hzs35 concrete plant's performance fits in well with our fleet."
Founded in 2009, the Australia company is one of the largest privately owned batching plant hire provider with a fleet of around 120 batching plants equipments, including mixing machine and concrete transport machine. Just last year, the company got 65% business in the concrete machine hire market. In 2020, it plans to expand its hire business, especially concrete transport machine, like truck mixer, self loading mixers and concrete pumps.