Cobblestone Sand Production Line for Sale in South Africa
Cobblestone Sand Production Line for Sale in South Africa
Camelway provides a sand production line for customers in South Africa. The project is a integrated production line, it includes stone crush, artificial sand production, dry-mix mortar and building material mortar. All the aggegarate will be used for batching plant and dry mixing plant.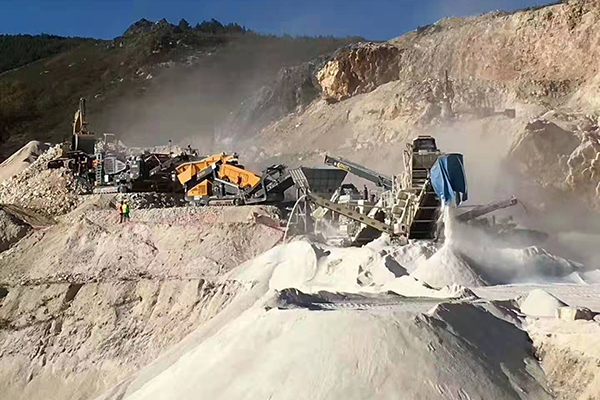 Cobblestone Sand Production Line introduction
Processing material: limestone
Production: 80T/H for the first phase and 40T/H for the second phase
Feed particle size: 0-30mm
Discharge size: 0-5mm for the first phase and 0-4mm for the second phase
The main equipment includes PE jaw crusher, VSI sand making machine and YZS round vibrating screen.
How does Cobblestone Sand Production Line work ?
The finished sand of the first phase mainly serves the local concrete mixing plant. The raw material of less 30mm enters the silo, it is transported by the belt conveyor to the 5X9532 sand making machine to adjust shape, then sieved by 3YZS2160 vibrating sieve. The material size is less than 5mm, entering the finished product area, if it is larger than 5mm, it will be returned again for second crush. The VSI sand making machine of the second phase project is mainly used for local dry powder mortar mixing plant.
The South African client company are mainly produce artificial sand and ready-mixed mortar. The VSI series sand making machine is used in the whole production process. The good operation of the equipment not only can effectively control the grain shape, but also significantly improve the quality of the sand stone. His products are becoming more and more popular in the market, it brings considerable economic benefits for him.