Concrete Batching Plant Dealer in Namibia
Concrete Batching Plant Dealer in Namibia
Nowdays, more and more concrete suppliers choose to buy batching plants from local dealer that buy equipment from foreign manufactures, especially the west africa countries. It can save some ship delivery cost, and it's unecessary to worry about the exchange rate issues and customs troubles. It can also guarantee the after-sale service due to the local department.

Batching plant manufacturers from China
Chinese batching plants opens the African market with the help of good quality and reasonable price products, there are some famous batching plants manufacturers, such as Camelway, sany, aimix, nflg, lyroad, haomei and so on.
1. Camelway manufactures batching plants since 1983 when China began to use the concrete for house building replace the traditional earth bricks, it's one of the pioneer batch plants manufacturers in China. After the development of decades, its dealers has been distributed all over the 34 provinces in China. It has established international sale department to sell batching plants all over the world several years ago, Africa is one of the most important market. It has already has setted up 60 batching plant in Africa, which is a very potential market.
2. Aimix is another Chinese concrete plants manufacturer, its main market is in Southeast Asia, especiall Malysia and Philippines.
3. Sany is one of the top 500 companies in the world, its best product is pump, which is famous all over the world.
4. nflg is located in Southeast Coastal Area of China, except batching palnts , it also supply asphalt mixing plants and cement mixing plants.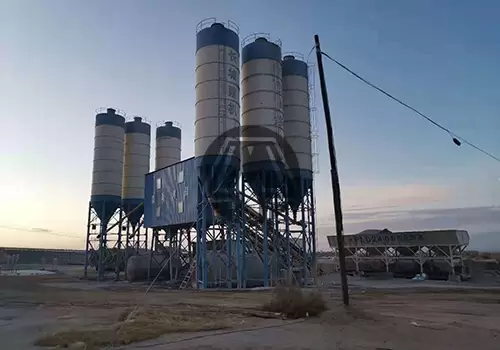 Concrete Batching Plant Dealer in Namibia
Africa is facing infrastructure innovation, there is a huge need for concrete. Many people grasps the chance to sell concrete to the various construction projects including residential and commercial buildings. But some people can't find local batching manufacturers, as below, "I am looking for concrete batching plant to set up here in our project located in the Namibia do you have dealer here in the Namibia".
Camelway is one of the batching plants manufacturers, it has many dealers in west africa, including Namibia. We sell mobile &stationary batching plant, wet &dry batching plants, which are widely used for various projects. Contact with us to get more info.