Ready Mix Concrete Batching Plant in Botswana
In November, Botswana client ordered a hzs60 batching plant for dam project, he is a famous dam contractors with lots of experience in Botswana.

Ready Mix Concrete Batching Plant of the dam project in Botswana
1. The dam has a total length of 1.5 kilometers and a height of 30.5 meters.
2. It is a rockfill dam with clay core walls. The total volume of the dam body is 1.5 million cubic meters.
3. It includes an open spillway with a clear width of 180 meters
4. a pumping station for drinking water and irrigation
5. a drinking water treatment plant
6. 8 kilometers of irrigation water supply pipelines.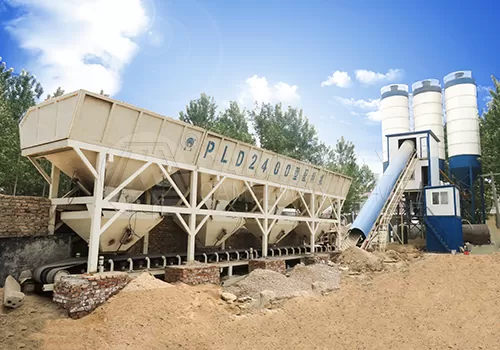 There is no doubt that the whole project needs a large quantities of ready mix concrete, it's the best choice to set up a ready mix batching plant near the dam, and the plant must has a good quality and high efficiency. After detail discusstion, he chose hzs60 batching plant in Botswana.
simple configuration of hzs60 ready mix batching plant
1. Capacity is 60m³ per hour
2. Mixer type is twin shaft mixer
3. PLD2400 batching machine with 4 bins
4. Belt conveyor sends raw materials
5. Two 60t cement silos.
Camelway machinery has several clients in Botswana, it supply dofferent equipment according to their need, from batching plants, self loading mixers to concrete pumps. What Camelway pursues is the long cooperation not the short term deal quantity, it helps Camelway own lots of old customers domestic and outside, it will still support Camelway run farer.