Mobile Concrete Batching Plant Debugging
Mobile Concrete Batching Plant Debugging
Mobile Concrete Batching Plant installation is relatively simple. When all the component is installed, it needs to be debugged before it put into use. The specific debugging method of the mobile concrete plant is as follows:
1. All mechanical equipment should be inspected and lubricated according to the requirements of the relevant manual. The reducer should be filled with lubricating oil; if necessary, turn by hand to ensure safety.
2. Confirm that all electrical wiring meets the drawing requirements, the wiring is correct. Confirm that the power supply voltage meets the requirements.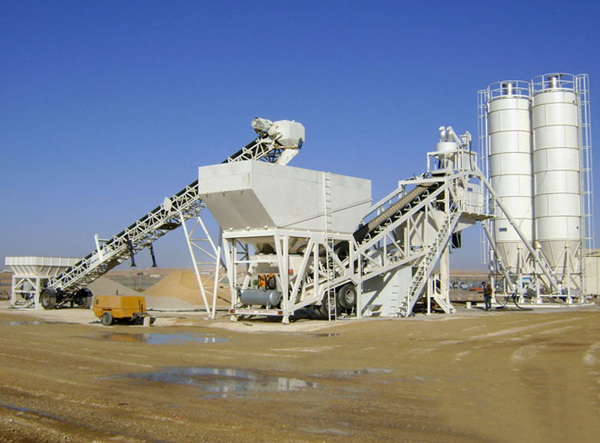 3. Check if the system air supply pressure is greater than 0.6Mpa, whether the compressed air is dry and clean. The air line is sealed and tested at 0.7 MPa to check for leaks in all joints and eliminate them in time. After the air line is pressure tested, blow off the pipeline and fill the oil mister with No. 10 oil.
4. Confirm that the mixer, screw machine, belt machine, aggregate hopper, aggregate bin, powder bin, water tank, and the interior of the admixture tank are clean and free of debris.
Camelway mobile concrete batching plant
Camelway mobile concrete batching plant designs with compact structure. The complete set of equipment can be quickly transported to the construction site by full-hanging form and assembled on site. It can be constructed without commissioning. The whole set of equipment has high degree of automation, strong maneuverability, simple operation and good stability. It is an ideal equipment for railways, highways, bridge construction, port terminals, water conservancy, electric power and other projects.