Self Loading Concrete Mixer For Sale In Sri Lanka
Sri Lanka is known as the "Pearl of the Indian Ocean", some people regard it as one of the beautiful places that they must go in their limited lifetime, especially Kendy. Camelway has sold many Self-loading concrete mixers to Kendy, the local customer are quite satisfied with them.

what's the Self-loading concrete mixer
Self-loading concrete mixer is a automatic mixing equipment that can load and unload aggregate by itself, which can move freely with wheels that installed at the bottom of it. It consists of a rotating drum with blades on the inner wall, it is suitable for mixing plastic concrete. Compulsory concrete mixer mixing drum does not turn, it runs by means of blades mounted on a rotating shaft,
The mixing effect of the compulsory concrete mixer is stronger than the Self-loading concrete mixer, which is suitable to mix dry hard concrete and light aggregate concrete.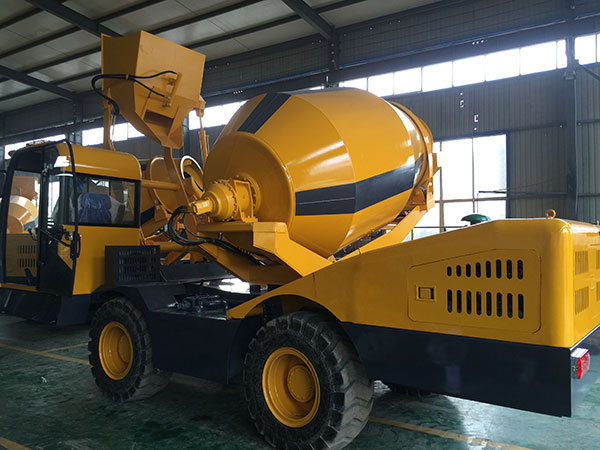 What's the advantage of Self-loading concrete mixer ?
Self-loading concrete mixer, it overturns the disadvantages of traditional truck mixres that can only be loaded under the batching plant, and a creative hopper is installed at the front of the vehicle to achieve self-feeding and mixing. The capacity of this type of mixer generally ranges from 1 cubic to 7cubic meters. Although the capacity is not very large, the original time-consuming and labor-intensive work has been mechanized to a large extent. This design method can be stirred at any time according to demand, and the speed is fast, the mixing is even, and it can work continuously for a long time. It is very suitable for small projects with a small amount of cement but long continuous use. Once it came out, it caused a lot of turbulence in the market. Many people were curious about this kind of equipment. The main tasks that can be completed automatically are: water adding operation, stone operation, cement operation, sand operation, mixing operation, and discharging operation.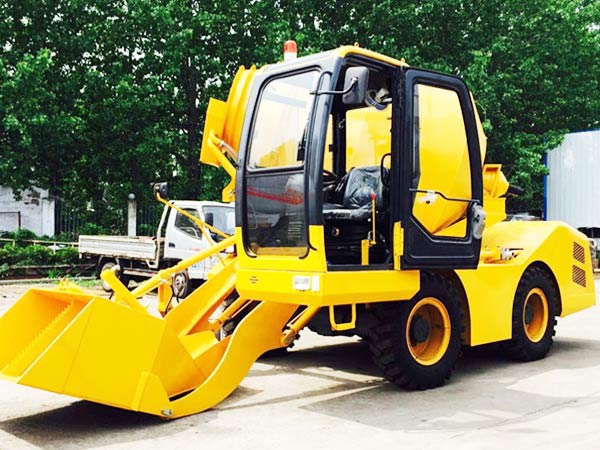 Self-loading concrete mixer adopts hydraulic transmission and four-wheel drive. Its working principle is similar to that of traditional construction machinery loaders. The climbing is very easy. Ordinary vehicles cannot pass in muddy areas. The four-wheel drive self-loading concrete mixer can pass easily. It can save a lot of machinery and equipment, no concrete mixer, no generator, reducing the use of loader, meanwhile, it also saves a lot of labor.
camelway specializes in producing Self Loading Concrete Mixer, concrete batching plant, concrete mixer, and other construction equipment. With 36 years of production experience, customers who want to know the price can give us a review. Leave your email and we will send you the latest quotes and product information.