Compulsory Mixer
The compulsory mixer is a high efficiency concrete mixer designed with the principle of shearing machine. It is generally believed that it was invented by the German BHS company in the 1940s. Compared with self-unloading mixer, the compulsory mixer forcibly stirs the material by the relative motion between the stirring blade and the mixing cylinder. It can produce high grade concrete within short cycle time, meeting the high demands of concrete for construction projects. According to the working principles, the compulsory mixer is divided into the Twin-shaft Mixer and the Vertical-shaft Planetary Mixer.
Twin-shaft Mixer
The twin-shaft mixer is currently the most widely used compulsory mixer in the world. Tests have shown that to stir C50 concrete by a twin-shaft mixer saves about 20% power consumption than the vertical-shaft turboprop mixer; the cement consumption is reduced by 30 to 50 kg/m³. Meanwhile, the twin-shaft mixer relies on a rotating blade to agitate the material.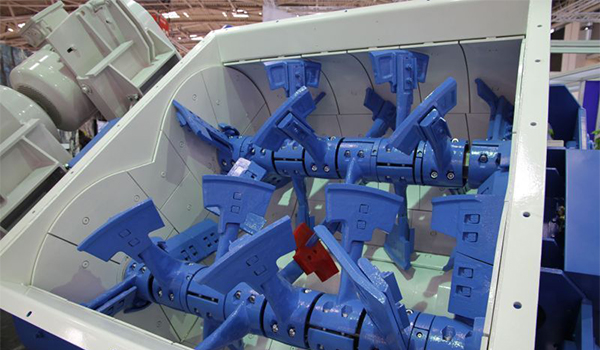 Vertical-shaft Planetary Mixer
Vertical-shaft planetary mixers force the material to agitate when the shaft is rotated. Compared with the twin-shaft mixer, it has the characteristics of no slurry leakage. It is widely used in the production of various high-grade concrete.