WBZ200 Stabilized Soil Mixing Plant
WBZ200 Stabilized Soil Mixing Plant
Stabilized Soil Mixing Plant is a Kind of Continuous Mixing Plant that specifically for mixing soil mixture, besides this, continuous mixing plant can also mix cement stabilized macadam and other roadbase material.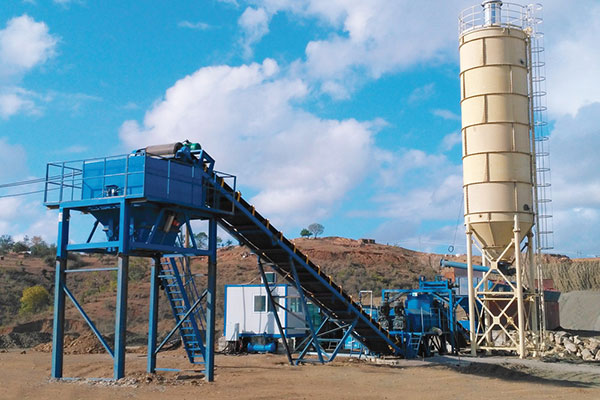 WBZ200 Stabilized Soil Mixing Plant features
The theoretical production capacity of WBZ200 Soil Cement Mixing Plant developed by Camelway Machinery is 200 ton/h. The host machine adopts twin-shaft continuous and liner less mixer, and its features of large capacity, low wear, large gap mixer, highly wear-resistant blades, multi-chip mixing are beneficial to obtain perfect mixing effect. Structurally, it uses the detachable structure design, so it is easy to disassemble, assemble, install, transfer and maintain. Cement silo uses large mouth spiral feeder, and it can effectively solve cement blocking problems compared with previous small mouth feeder. The ingredients use the way of electronic or volume measuring for accurate and reliable measurement and rapid proportion changes. The computer control system controls the whole production process, and it can operate manually or automatically for convenient operation and high reliability. The speed regulation system adopts international advanced frequency control mode or electromagnetic speed mode, which has the features of step less speed regulation and saving energy, so that it can guarantee the reliability of equipment operation.