On August 13th, news from the Liupanshui construction site, Camelway Machinery was complete installed of 2HZS90 concrete batching plantraised by the Sinohydro bureau12 Co., Ltd. Pre-operational commissioning, trial production and road hardening, environmental equipment installation and other work will be begin right away.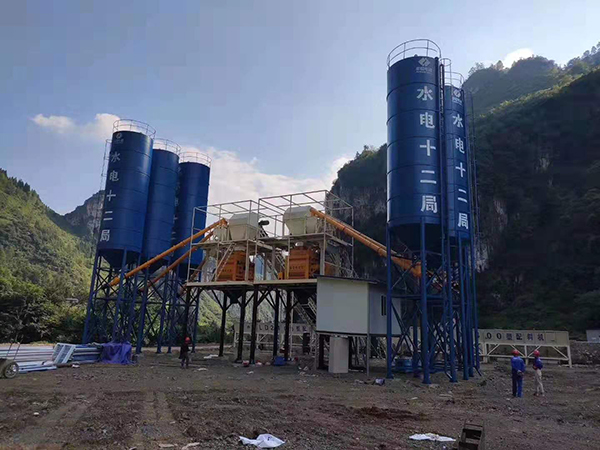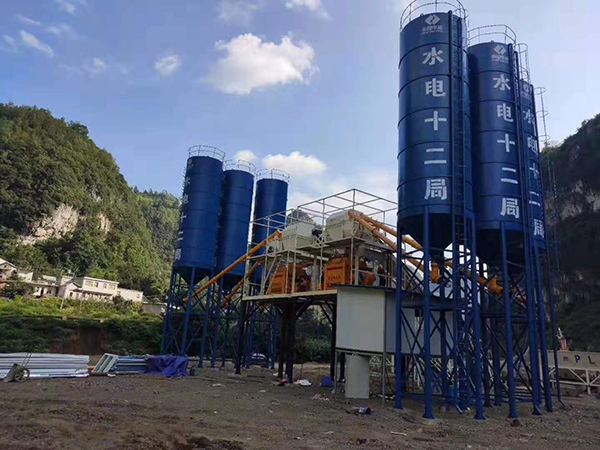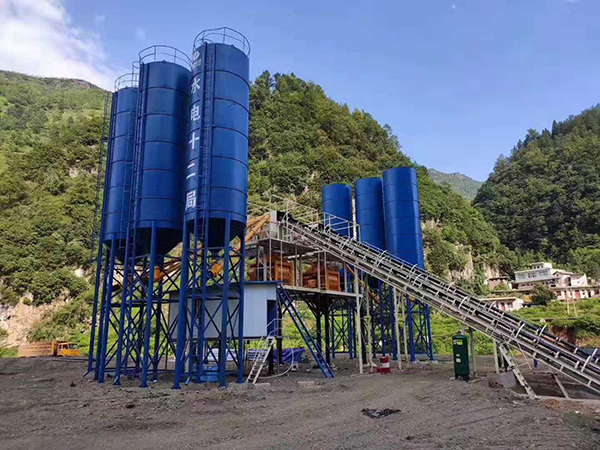 It is reported that this HZS90 batching plant purchased from camelway machinery of Sinohydro bureau12 Co., Ltd is for the Hewan Reservoir Project. It is located in Caijiazhai Village, Guobuyu Township, southeast of Shuicheng County, Liupanshui City. The total investment is about 168 million yuan. After the project is completed, it will greatly ensure local flood control, irrigation and water safety. As one of the builders, the 2HZS90 concrete mixing plant used two js2000 mxier, using six 200-ton cement silos, and the cement silos were welded under the guidance of camelway Engineer. Save a lot of costs for the user.
Sinohydro bureau12 Co., Ltd., formerly known as Xin'anjiang Hydropower Engineering Bureau, was established in 1956. It is a member of China Power Construction Group Co., Ltd., a Fortune 500 company, and a wholly-owned subsidiary of China Power Construction Co., Ltd. Sole proprietorship large construction company. Registered capital of 850 million yuan, holding the first-class qualification of water conservancy and hydropower project construction general contracting, port and waterway engineering general contracting level and steel structure engineering, mechanical and electrical equipment installation engineering, bridge engineering and tunnel engineering. Class A qualifications for engineering design of reservoirs, urban flood control and river improvement, Grade A qualification for engineering measurement, test and measurement.
"Thanks to the leaders of the 12 Engineering Bureau for their recognition and support. We successfully completed the installation work of this HZS90 Plant in Liupanshui. Welcome friends from nearby to visit. Improve China's infrastructure, Camelway is in acting." engineer Yan said.