Recently, Camelway double HZS90 concrete batching plant was put in use in Wangjiahe Bridge construction, which is an crucial part of Ba-Wan highway (Bazhong City to Wanyuan City in Sichuan).
Ba-Wan highway is another important channel to connect Sichuan and its neighbor provinces with a total length of about 119 km. The length of bridge and tunnel accounts for 65.174% including 82 bridges and 22 tunnels. After the completion of the whole line, it will be very convenient for people lived here to go to other provinces in China. In addition, it also can enhance the radiation and leading role of the Chengdu-Chongqing Economic Zone and improve local economic development.
Wangjiahe Bridge with a total length of 609 meters and a design width of 12.25 meters adopts the reinforced concrete structure and is one of the decisive projects in the whole line. Its contractor is China Gezhouba Group Corporation(CGGC), one of the Chinese largest construction contractors, adopting Public—Private—Partnershipmode(PPP mode) to invest this construction project. They carry on a set of high standards for purchasing engineering equipment. After many times visits, CGGC eventually decided to corporate with Camelway Machinery as the concrete mixing plant suppliers of Wangjiahe Bridge Construction.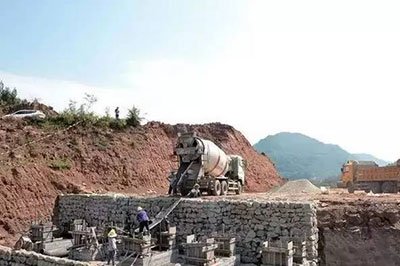 "The concrete mixing station used in Wangjiahe Bridge project should produce high quality concrete for constructing bridge, which has a strict requirements to concrete quality and stability. Additionally, the construction time is short but the task is heavy. Through many times far-reaching discussions with our customers, we finally decided to use double HZS90 concrete batching station", Ding Chenglong,the Construction Project Manager of Camelway said. Double HZS90 batch plants are equipped with 2 sets of JS1500 twin-shaft mixer with high yield, strong continuity, stable operation, etc. What's more, the concrete it produced has a good homogeneity in line with the construction demands of water conservancy, hydropower, thermal power, nuclear power, highway, railway, municipal project, industrial and civil construction, airports, ports, which is the first choice for many large engineering projects.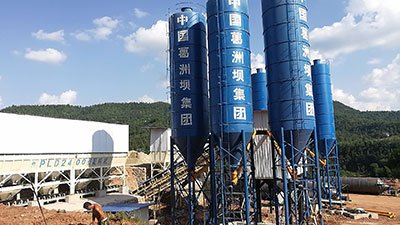 CGGC is a famous construction contractor in China and headquartered in Wuhan. It has taken parted in a number of China's highway investment, design and construction, and there are also many projects all over the world. In 2016, CGGC was awarded as "Top 250 international contractors" and "Top 250 global contractor" by the United States Engineering News-Record(ENR). The corporation of Camelway Machinery and China Gezhouba Group Corporation reflects that the concrete technology of Camelway Machinery has reached the international advanced Level.