Camelway Concrete Batching Plant Price List
Camelway Concrete Batching Plant Introduce
Camelway concrete batching plant is used for producing ready mixed concrete, people buy it to sale concrete or for their own project. Camelway Machinery has different models of concrete batching plants which used for design to meet different requirements. Camelway concrete batching plant have the capacities from 25 to 540m³ per hour.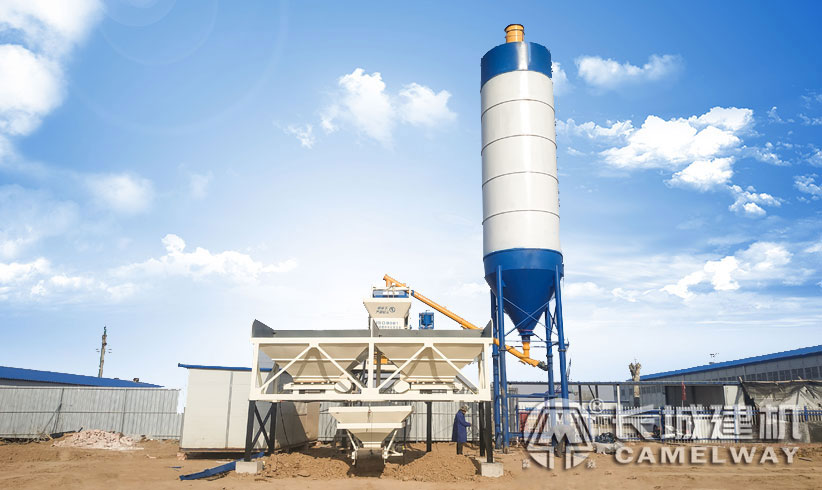 Camelway Concrete Batching Plant Price List
Usually, if the customer request a sample price list from concrete batching plant manufacturer, they will get a price range of a concrete batching plant, because when someone need to buy a concrete batching plant, there will be many detail configuration need to be determined which will have a great influence on the price. Now, I'd like to introduce some of our standard concrete batching plant latest price(October 2017) for your reference. In addition, the specific price list actually depends on the detail requirements and agreement between seller and buyer.
| | | |
| --- | --- | --- |
| Model | Capacity | Price(US Dollar) |
| HZS25 | 25m³/h | $27,000 |
| HZS35 | 35m³/h | $35,000 |
| HZS50 | 50m³/h | $38,000 |
| HZS75 | 75m³/h | $44,000 |
| HZS90 | 90m³/h | $60,000 |
The final price will be affected by many factors, including raw material price, freight, labor cost, exchange rate, etc. You can contact us for the final offer.