Concrete Batching Plant for Sale in Cambodia
There are two main types of concrete batching plants for sale in Cambodia, Mobile and Stationary Types, They meet different applications.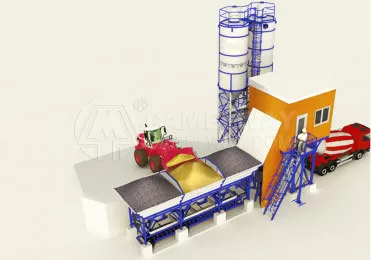 Mobile Concrete batching Plant: Suitable for construction companies that production concrete outsite the city for temporary works. It is easy to move from one jobsite to another, and the process of installation and disassembly takes a minimum of time.
Stationary Concrete Batching Plant: has higher production efficiency, uses mass production of ready-mixed concrete, and is used by large construction companies. Installation and dismantling time of a fixed concrete plant is much higher than a mobile one.
Compact Concrete Batching Plant: Also a type of Stationary Concrete Batching Plant, Small footprint and low initial investment cost.
Select a right capacity of your concrete batching plant
Camelway offer Concrete batching plant in Cambodia productivity capacity ranges from 25 m3/h to 480 m3/h. However, due to many factors, the actual production capacity of the mixing plant will be lower than the design guide. For example, when producing high-grade concrete, you need to appropriately reduce the output to ensure the quality of concrete according to the recommendations.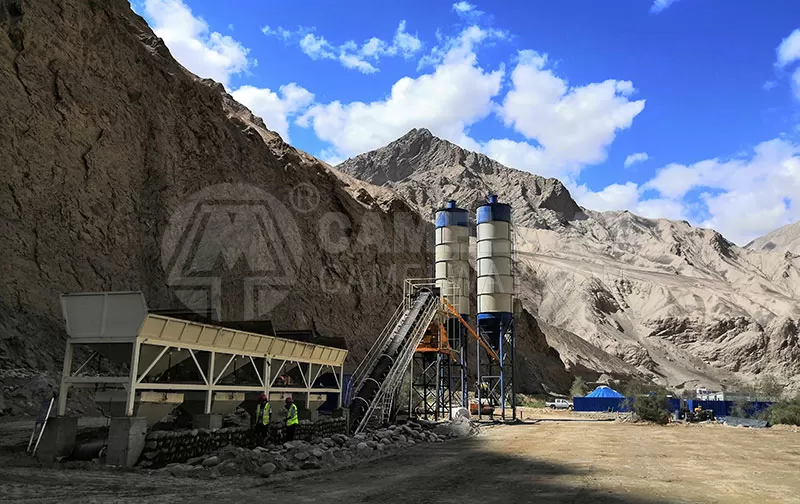 Select a right supplier of your concrete batching plant
If you want to purchase a concrete batching plant, and you know the model, the next import step is choose a right supplier, in Cambodia, many companies supply concrete batching plant, buy most of them are trading companies, please do not purchase from trading company. Purchase from the manufacturer, you will be more at ease.
How to Purchase Concrete Batching Plant from Camelway
Camelway is a Concrete Batching Plant Manufacturer established in 1983, We have rich experience in this industry, We can give you a lot of practical advice if you puerchase from us. Just tell us what you need(such as batching plant types, capacity, place of delivery, special needs, etc) and leave your contact information, we will have someone to provide you with a quote and related suggestions.